7 Underwear Pieces That Are Cute & Comfortable, Because You Don't Need To Compromise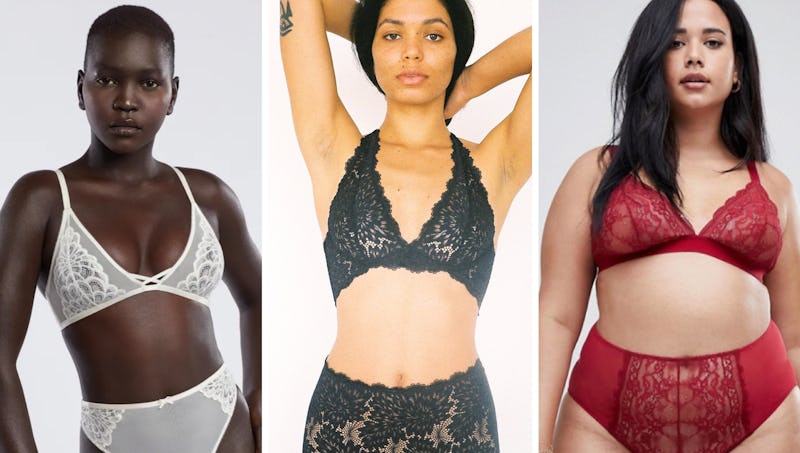 Savafe x Fenty / Lonely / ASOS
Confession time: I am rubbish at wearing nice underwear. I love lingerie, and can admire a pretty bralet or pair of knickers as much as the next person, but when it comes to getting dressed, comfort is key for my under-garms. I'm also very conscious of how my underwear shapes my body and clothing on the outside, meaning I often opt for high waisted styles and t-shirt bras. But there are brands that do pretty, yet comfortable underwear that are super understated out there. Trust me, I've done the research.
Yes, they may be hard to find, but I've discovered it can actually be as easy as looking on your local high street in stores such as Topshop and & other stories, then at online at retailers like ASOS. There are also some incredible modern underwear-specific brands that are turning the lingerie world on its head, making high waisted knickers and basic bras incredibly sexy.
Essentially, I am super lazy and just want to be comfortable and for my underwear to support my clothing choices, but I have definitely learnt that that is absolutely possible when wearing certain pretty designs. Keep reading to find out my favourite lingerie brands for understated gals like me, who want to be pretty yet still feel comfortable.