Th Best Position For Vacation Sex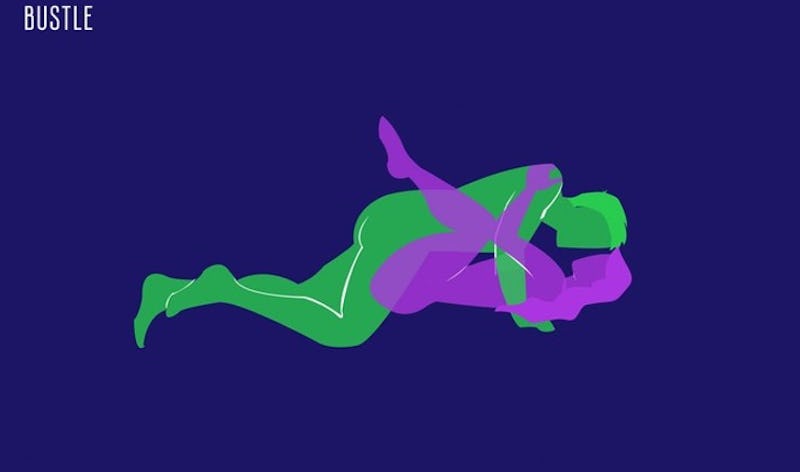 Caroline Wurtzel/Bustle
If there's ever a time to try a new sex position or technique in the bedroom, it's vacation. It's something about hotel beds — I don't think I've ever waited more than eight minutes after checking in to hop in the sack. And vacations are great because you're feeling less stressed, you have more time to play around, and you're just generally more open. Plus, the crisp sheets and fluffy towels just do something to me, I'll never understand it.
It's especially good if you feel like you've been hitting a bit of a sex rut. "A relationship is like a bicycle, when one of the wheels is flat, it will still go, but not well," Eric Marlowe Garrison, sex and relationship counselor, and author of the book Mastering Multiple Position Sex, tells Bustle. "Even if only one partner is in that sex rut, it's going to affect the relationship sexually. When you need something that your partner doesn't need, it's difficult to understand why they don't need it."
Having enough time to reconnect is a great way to reinvigorate your sex life. And if you've got a routine down already, it can get even better. "Taking sex out of the dull and routine setting such as one's bedroom at home, creates a new scenario, which is a very positive stimulus for the brain," Dr. Svetlana Kogan, life coach and holistic mind-body doctor tells Bustle. "In response, the body secretes more endorphins, adrenaline, and dopamine to this new adventurous setting."
So here are seven sex positions to try on vacation, because practice really does make perfect: