7 Extremely Specific Sub-Genres, From "Mannerpink" To "Sky Pirates"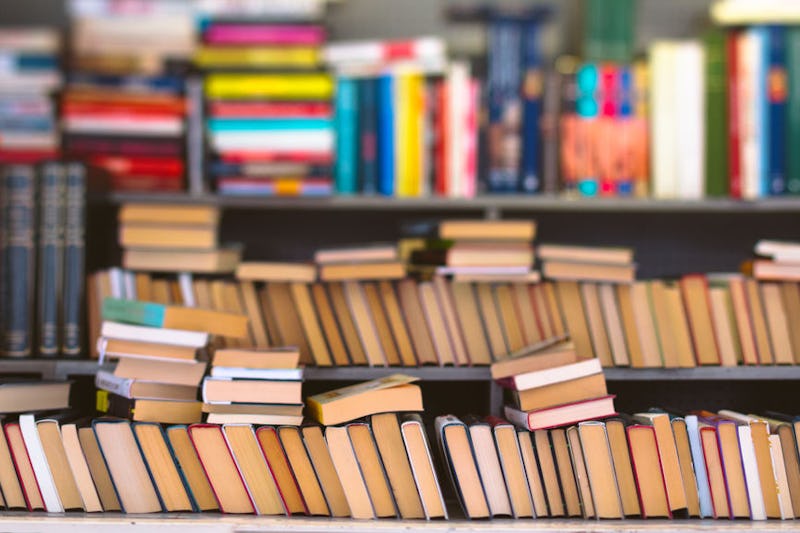 Stocksy/Good Vibrations Images
So you've just opened up a new indie bookshop (congratulations!) and you've decided to organize your shelves by genre. Sure, you might personally believe that book genres can be a limiting and somewhat outmoded way of unnecessarily dividing up our diverse world of literary brilliance... but sometimes a girl just wants to know where the romance section is. This should be easy enough. There are only like five or six book genres, right? But then you start to wonder if you should really shelve sci-fi and fantasy together, or if they each deserve their own section. And while you're on the subject, should cyberpunk get its own section within sci-fi? What about YA dystopia cyperpunk? What about alternate history YA dystopia cyperpunk? What about romantic alternate history YA dystopia cyperpunk? Where did all of these sub-genres come from, and how did they get so specific?!
I mean yes, at the end of the day it is pretty subjective where one sub-genre ends and another one begins. But there's no denying that we live in a beautiful new world of possibilities when it comes to finding a book genre that is perfectly tailored to your own weird reading tastes. Here are a few extremely specific sub-genres to explore, even if you've never heard of them before.