7 Brilliant Mental Tips To Prevent You From Overreacting In Any Situation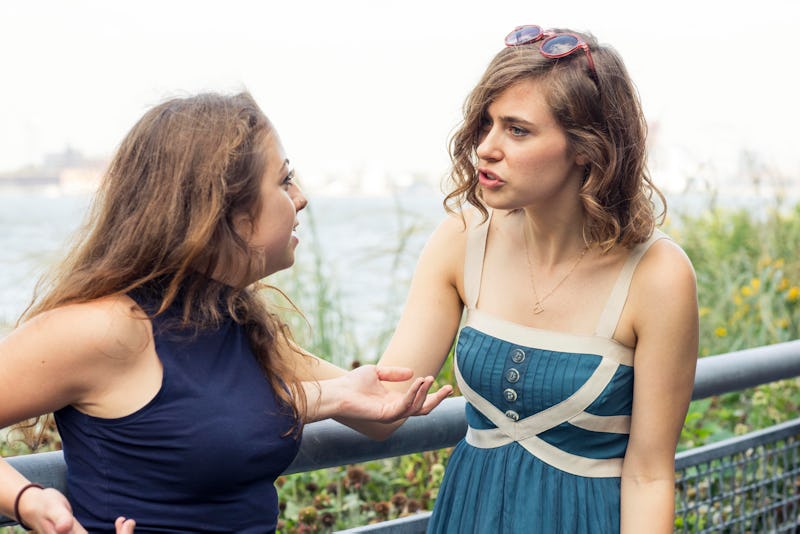 BDG Media, Inc.
When something happens that gets your blood boiling, it's hard not to give in to your first instinct and react emotionally — but nothing feels worse than regretting an extreme reaction to a situation. Thankfully, there are mental tricks you can use to prevent you from overreacting, and utilizing these tactics can help you communicate more calmly and effectively. It's OK to feel heightened emotions in hard moments, but you want to make sure you don't do anything rash or hurtful that you may regret later.
"From a psychological evolutionary standpoint, our brains are simply wired to react," Dr. L.A. Barlow, LLP, LPC, Doctor of Psychology at Detroit Medical Center, tells Bustle. "Often, we as psychologists refer to episodes of overreaction as our brains getting 'hijacked' – whereby you may lose access to the prefrontal cortex, which is the part of the brain responsible for rational and complex thinking. Thus, decision-making can become adversely affected and you might feel thrown off or disoriented. 'Hijacks,' however, can be controlled with practice and persistence."
If you tend to overreact to situations and end up thinking better of it later, you might want to take some steps to remain calm during tough times. Here are seven mental tricks that can help prevent you from overreacting in any situation, according to experts.