7 Creepy Things A Dead Body Can Do, According To Science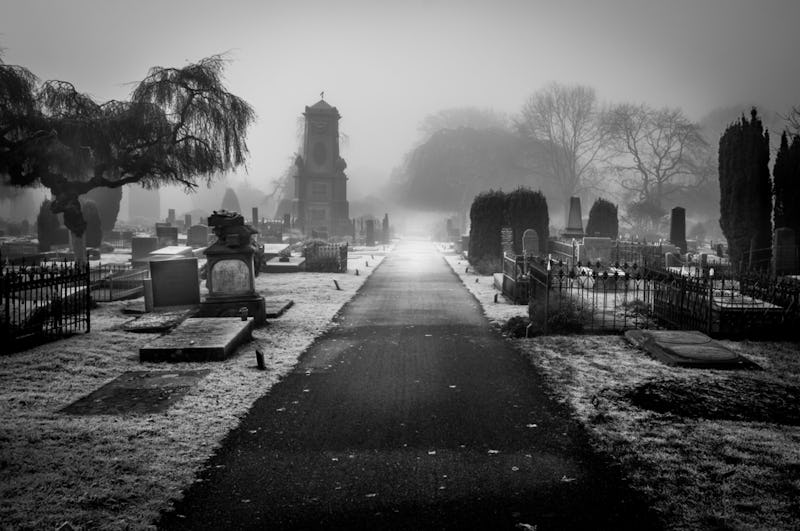 Hindrik Johannes de Groot/Shutterstock
Even if you find it creepy to talk about death in general, and what a dead body can do in particular, the weirdness of it all can be lessened ever so slightly by looking at it from a scientific standpoint, including what types of activities continue on once the heart stops ticking. Because believe it or not, the body can do plenty of things even after it's technically dead.
"When a person dies, there are many stages it goes through before the the body completely ceases to function," spiritual counselor Davida Rappaport tells Bustle. "Once the heart stops beating, blood no longer circulates throughout the body supplying nutrients to keep the organs alive. The body will start to shut down slowly."
But even after a person is declared dead, movements, sounds, growth, and change can still occur. Dead bodies have been known to make noise, to move, to digest food, and some studies have even shown that our genes remain active. This has a lot to do with the rapid changes that occur, that can affect the muscles, skin, and other organs.
As Rappaport says, "The process of rigor mortis reaches its peak at about 13 hours. Once the body has completely stiffened, the muscle contractions start to soften again and the bacteria in and on the body starts the process of decomposition — approximately 48-60 hours later." That's definitely creepy. And yet it's all part of a very normal process. Read on for more changes the body will go through, according to science.