7 Delicious Ways To Use Up Your Christmas Dinner Leftovers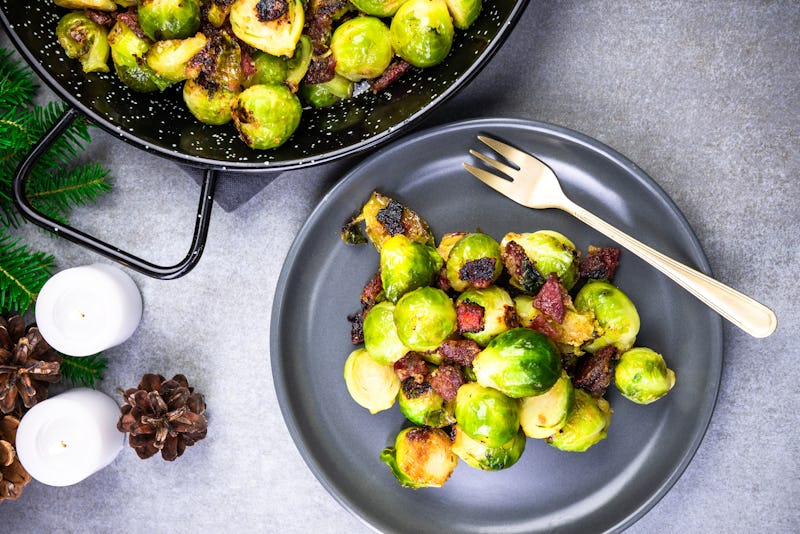 Shutterstock
Christmas lunch really is the shining star of the festive season. Whether you go down the traditional turkey, stuffing, and roast veg route, or try out alternative Christmas recipes, more often than not food takes centre stage. But it can be easy to get a bit carried away over the Christmas period and end up buying enough food to feed the 5,000. The truth is — Christmas can be very wasteful.
According to GoodToKnow, 9.8 million cups of gravy is wasted over Christmas, that's enough to fill an Olympic sized pool, and 2 million turkeys end up in the bin. Needless to say the most controversial Christmas veg Brussels sprouts also produce a lot of waste. In fact in 2017, one council recommended residents only eat six sprouts per person - which didn't go down well.
Obviously, the best way to prevent waste is by trying to make sure you only buy what you actually need. Of course, it's hard when you walk in the supermarket and there are a million festive deals on — but stay strong! Yet, even then, there is often, inevitably some leftovers. It might be tempting to get rid, but instead of throwing away all that perfectly edible food or making the same old turkey sandwiches — why not try out these leftover Christmas recipes.