If Your Partner Does These 7 Things Early On, You May Have Power Struggles In Your Relationship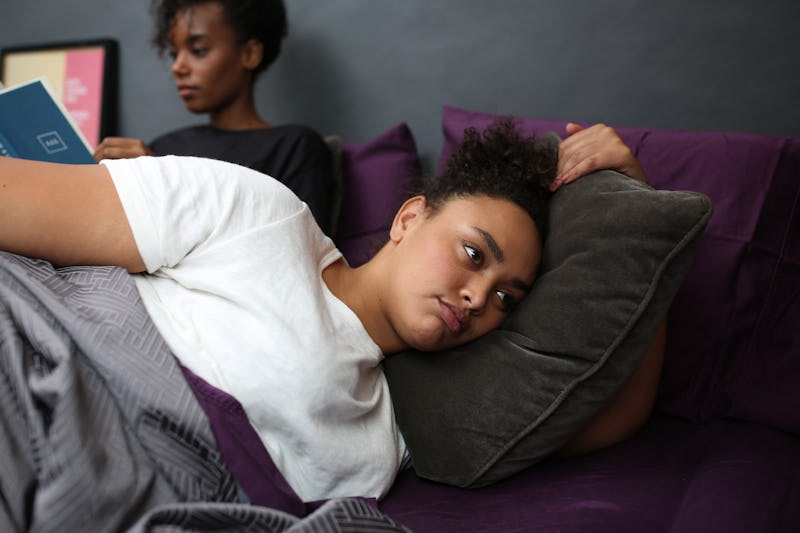 Ashley Batz/Bustle
When you put two people in a relationship together, there may be power struggles that result. In fact, Kyle Wright, relationship expert and founder of Wright Wellness Center, tells Bustle that power struggles are common. "If there isn't an occasional power struggle in your relationship it could mean that one partner tends to acquiesce to the other," he says. That's not exactly conducive to a healthy and well-balanced relationship.
Although power struggles are common and do happen, it's important to know how to deal with them in a healthy way. If not, power struggles can affect your relationship negatively.
"Power struggles can take a few forms," Jenna Birch, CEO of Plum dating app and author of The Love Gap, tells Bustle. "Sometimes, they come from the place of believing you're right and your partner's wrong, and you both should get your way entirely — because it's 'the best way.'"
This can also leave someone feeling overlooked in their relationship. One person may lose their sense of self or start demanding things from their partner, which can lead to fights. But more often than not, the biggest thing that can cause power struggles is an inability to compromise.
You likely won't know if you're going to struggle with this issue in your relationship until it happens. But if your partner does any of the following things early on, experts say you may have to deal with power struggles in your relationship later.