7 Simple Ways To Boost Your Credit Score, According To UK Experts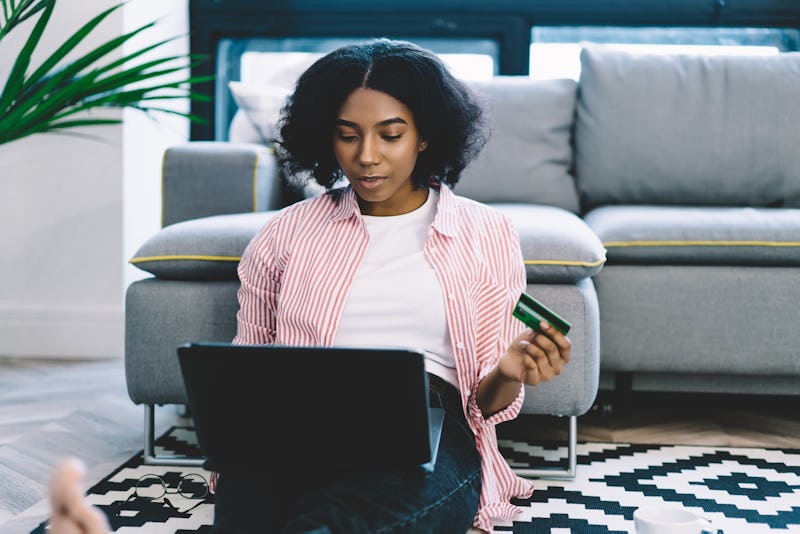 Shutterstock
Credit scores are the thing people often avoid looking at for years until the day they really need to know whether they're likely to secure that mortgage, car finance, or even phone contract. But if you've never borrowed money or know your score is likely to be on the lower end of the scale, there are ways to boost it. Here's seven simple strategies to improve your credit score right now.
"Your credit score is not a metric that shows how good you are at money [or] life," says Tom Martin, money expert at smart saving app Chip. "It really just shows one thing: how likely are you to pay back any money you've borrowed."
Most experts agree that you should check your score and full credit report via the three main agencies: Experian, Transunion, and Equifax. It's worth checking all three as they "hold different information on you," notes Sarah Coles, personal finance analyst at investment service Hargreaves Lansdown.
Make sure there are no mistakes such as "outstanding debts you know you've paid" Coles says. If there are any, the agency can correct them. But, she explains, "if a lender unfairly told them to add the missed payment to your report, you'll need to write to the lender, explain why it's unfair, and ask for it to be removed. If you can't get them to remove it, you can add a notice of correction to explain mitigating factors."
If your score could still be better, try some of the following methods to improve it in a matter of months.