7 Fascinating Things Anxiety Does To Your Brain, According To Experts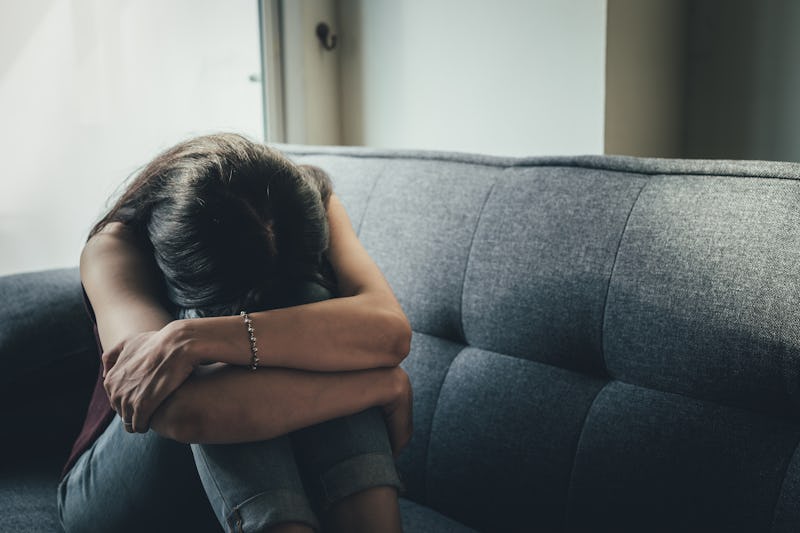 panitanphoto/Shutterstock
Anxiety is more common than you may think, and it can have interesting effects on your brain. About 20% of Americans suffer from the mental illness, according to the Anxiety And Depression Association of America. Impacting about 40 million Americans, it is the most common mental illness in the country. However, despite it being such a common condition, there are still many things that people don't know about anxiety's impact on the brain.
"Anxiety is the brain's way of alerting us of danger," Dr. Alex Anastasiou, a psychiatrist specializing in anxiety treatment, tells Bustle. When the brain thinks you are in danger, it triggers the release of hormones, which include adrenaline and cortisol.
When the situation is over, the hormones are supposed to go back to their normal levels. However, anxiety can cause you to constantly feel threatened and lead to an excess of these hormones. Anastasiou says that cortisol in particular can affect everything from decision-making to memory.
Although stress serves a purpose and can help us react in dangerous situations, too much anxiety can impact our brain in unexpected ways. To learn more about how anxiety affects the brain, experts describe what they wish you knew about America's most common mental illness.