11 Interesting Lesser-Known Symptoms Of Anxiety Therapists Want You To Know About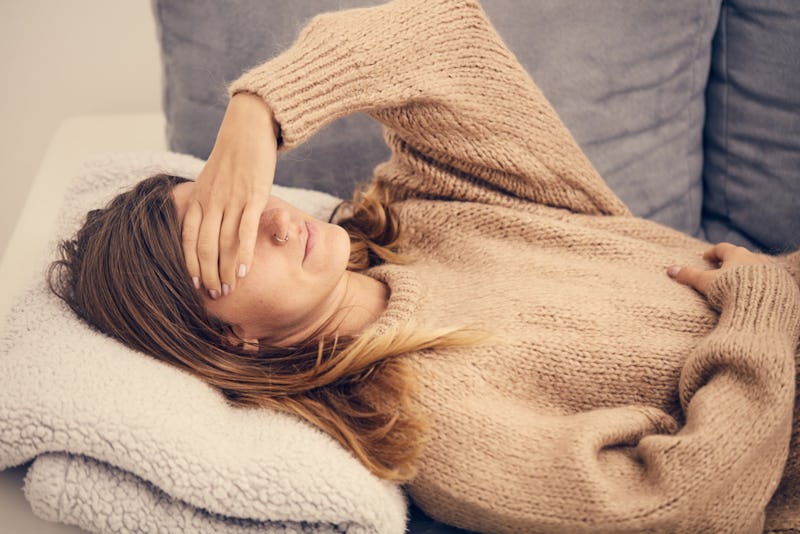 AstroStar/Shutterstock
When you think about anxiety, you might picture some of the more common symptoms like nervousness, sweatiness, or restlessness. And while those are definitely signs, anxiety can take even more forms, including mental and physical side effects you might not immediately associate with the disorder.
It's good to be aware of these lesser-known symptoms not only as a way of recognizing signs of anxiety in yourself, but also as a way of finally understanding why you've been feeling so "off" lately. "Anxiety can manifest in an infinite number of ways, some that are very specific to an individual," Dr. Crystal I. Lee, Los Angeles-based psychologist and owner of LA Concierge Psychologist, tells Bustle. "It's important to recognize these lesser-known symptoms of anxiety because, otherwise, people are needlessly suffering without getting the help they need."
And help does exist, in many forms, should you feel like your anxiety is impacting your quality of life. "There are research-backed interventions that have been shown to decrease anxiety symptoms," Dr. Lee says. Some of these include cognitive behavioral therapy, as well as medications, and even lifestyle changes that can help you feel better.
By treating the underlying anxiety, you'll notice that these unusual anxiety symptoms — and all the ways they impact the body — will begin to subside. Read on for the lesser-known anxiety symptoms and how they can make you feel, according to experts.