7 Fun & Unique Bachelorette Party Games People Will Actually Enjoy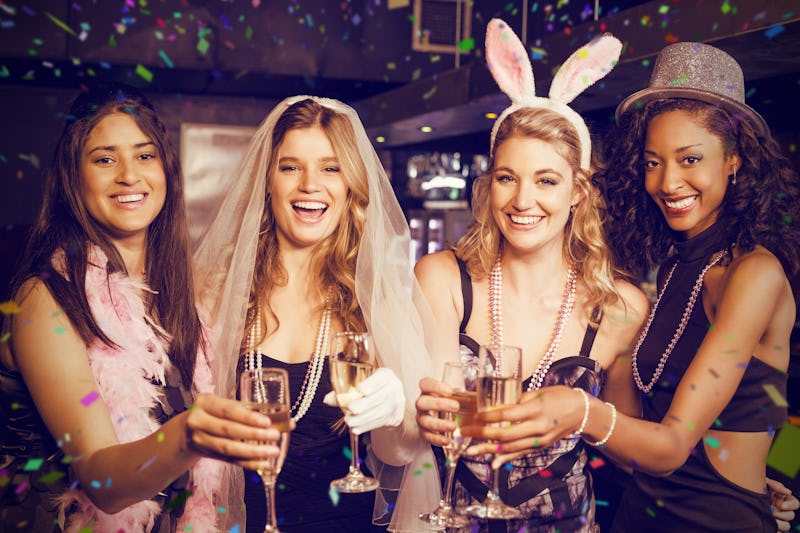 vectorfusionart/Shutterstock
In the midst of stressing about planning your wedding (or even stressing about budgeting to attend one as a guest), it can be easy to lose sight of the fact that the occasion is a celebration. Scrambling to build party favor bags or to get an outfit for the big day altered can detract from the fun, but that's where the bachelorette party comes in. Cleaning the party stores of any genitalia paraphernalia is one way to go, but if you're looking for fun bachelorette party games, you still have plenty of options that aren't lame at all.
Whether you're the friend organizing the party or you're actually the one getting married, keeping all activities true to the guest of honor's personality is key. If the person who's about to be wed doesn't drink, for example, it might be a good idea not to incorporate alcohol into the games. If guests are invited to bring their children, pulling out lingerie might not be the best call. Even without including the classic genital lollipops or decor, there are still plenty of fun ways to celebrate the occasion. Plus, some of the games offer the chance to get to know each other better, which will certainly come in handy on the wedding day, since the attendees will have some baseline knowledge of each other.
Here are some fun bachelorette games to try out.