7 Goals To Share With Your Partner For A Lasting Relationship, According To Experts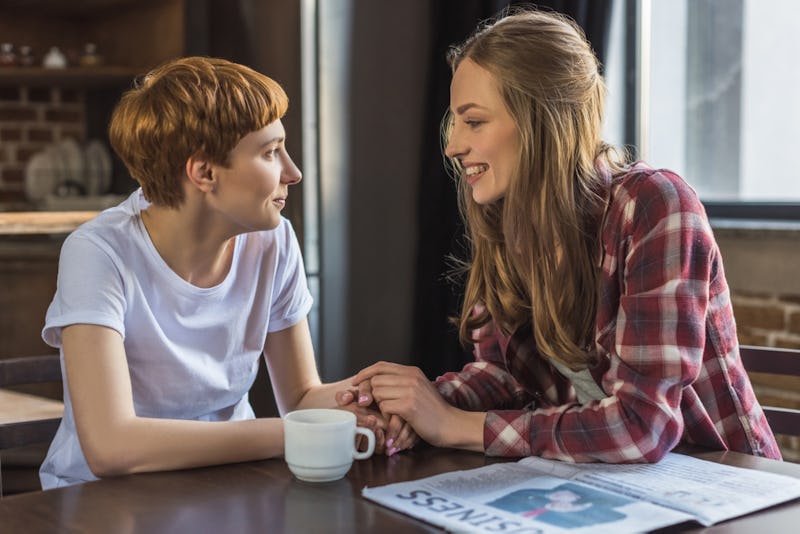 LightField Studio/Shutterstock
To create a lasting relationship, it can help to share certain goals with your partner. These might include big goals, including where you'd like to live, as well as smaller goals, like how you plan to spend your downtime as a couple. Seeing eye-to-eye can mean you're heading in the same direction. But shared goals also make for a stronger relationship.
"Sharing goals is the glue and foundation that keep a relationship moving forward and bonds you as a couple," Susan Trombetti, matchmaker and CEO of Exclusive Matchmaker, tells Bustle. "If you [...] don't have goals together, the relationship can go stagnant or just become a little rocky."
Of course, that doesn't mean you have to agree on everything, or that you can't have your own personal goals. But it can help to agree in certain key areas, and compromise on all the rest. So make sure you talk about what you want, and check in often.
If you share the same goals, that's great. But if not, you can look for ways to meet in the middle. "If two people are willing, they can make things work," counselor and relationship expert Davida Rappaport, tells Bustle. Read on for some goals you and your partner may need to share, according to experts, in order to have a healthy and lasting relationship.