7 "Gross" Things That Happen To Your Body If Your Immune System Is Healthy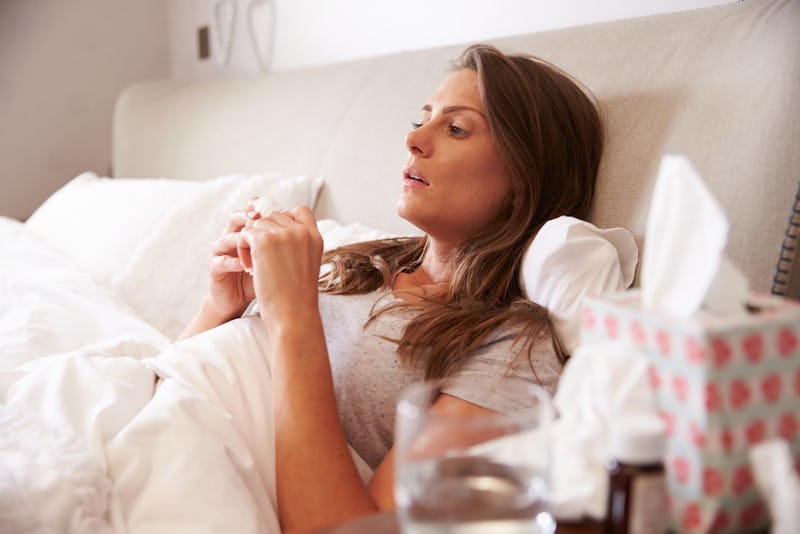 Monkey Business Images/Shutterstock
While the human body is pretty incredible, everyone experiences things that aren't quite so magical, such as going to the bathroom or getting smelly when it's hot outside. These not-so-exciting parts of being a person are actually very important for keeping your body functioning properly, according to experts. The "gross" things that happen if your immune system is healthy might make you feel a little better next time you have a runny nose or pass gas.
"Our body is designed to function like a well-oiled machine," Dr. Diana Lewis, a physician at 98point6, tells Bustle. "It is designed to confront and take care of infections, and even get rid of cells in our bodies that are not normal." When your body is fighting off a potential threat, it's actually common not to feel 100% amazing, because your immune system is functioning the way that it should, she says.
In fact, not noticing any unusual symptoms can mean that your immune system isn't working as well as it should be, according to Dr. Richelle Guerrero-Wooley, an infectious disease specialist at Loma Linda University Medical Center. Whenever your body encounters a bacteria or a virus, a whole series of host immune defense systems should jump into action — from your innate immune system, located on your skin and mucous membranes, to your humoral and cell mediated defense systems, composed of white blood cells and antibodies. But when your body doesn't react to an infection, that's not a good sign, even if the reaction seems like a bad thing. "For example, people whose immune systems are weak may not mount the fever response expected when infected," she says.
That being said, here are seven seemingly gross things that actually mean your immune system is healthy.