7 Surprising Ways Sleeping In On Weekends Can Actually Hurt Your Health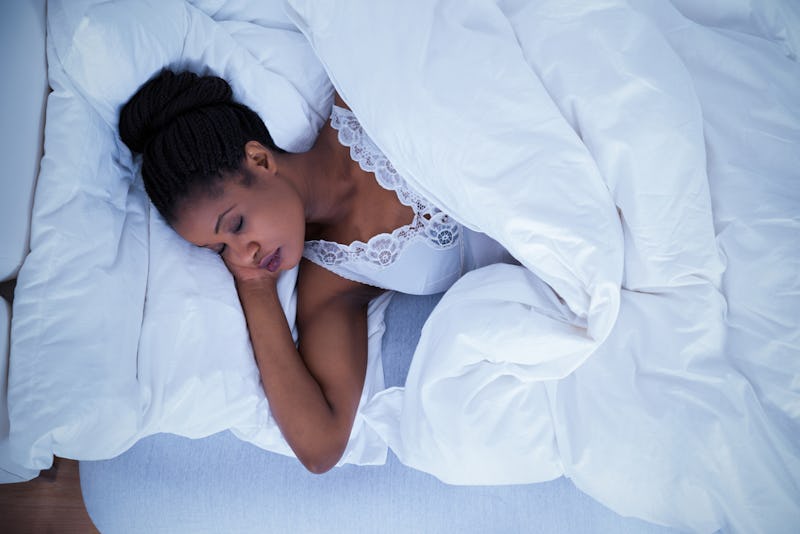 Andrey_Popov/Shutterstock
While few things feel better than sleeping in on weekends, doing so can actually lead to a fairly long list of negative side effects. From throwing off your internal clock, to suppressing your immune system, snoozing the day away may end up doing more harm than good. And that's because, when it comes to staying healthy, sticking to a sleep schedule is key.
"Our bodies love a routine," Bill Fish, certified sleep science coach and co-founder of Tuck, tells Bustle. "As a matter of fact, our circadian rhythm is just that — a 24 hour internal clock that moderates when we need rest. To think that it is good to get five hours of sleep during the week and then nine hours on the weekends is far from a routine." Instead, you should be aiming for about eight hours of sleep per night, while also going to bed and waking up around the same time — even on the weekends.
If you're really tired, though, it is OK to sleep in just a bit. "It's usually fine to sleep in an extra hour or two," Dr. Lynelle Schneeberg, behavioral sleep psychologist and Fellow of the American Academy of Sleep Medicine, tells Bustle. If you typically get up at 7 a.m. during the week, sleeping in until nine on the weekend shouldn't have a major impact. You won't, however, want to sleep in much longer than that.
Read on below for the ways sleeping in on the weekend might hurt your health, according to experts.