7 Habits That May Indicate You're Emotionally Hungry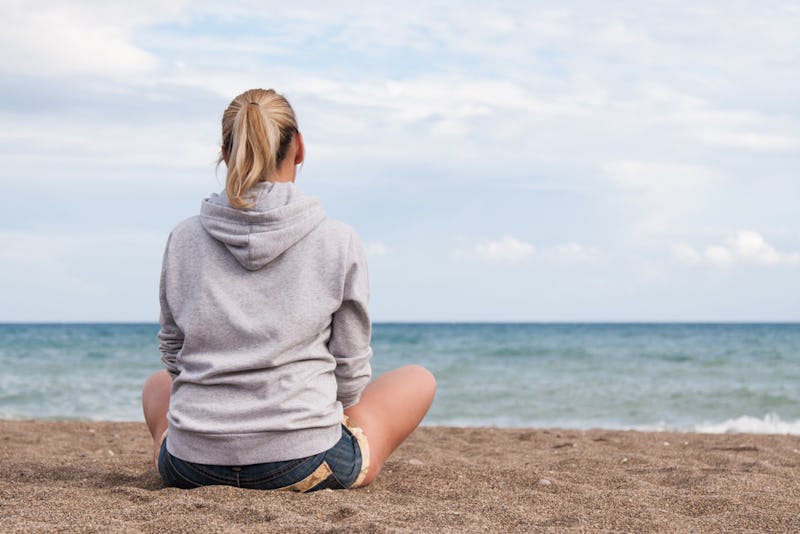 Aleksandr and Lidia/Shutterstock
If you've ever felt like, despite how hard you try, you can't quite fill your emotional needs, it's possible that you're experiencing something called emotional hunger. Emotional hunger in adults is relatively common, and although the habits related to this feeling can be difficult to live with, the root of the problem can be fixed with a little bit of self-reflection and mental health work.
Emotional hunger is a state of being. "Emotional hunger is experienced as a constant, underlying sense of want or that something is missing," licensed clinical social worker Jude Treder-Wolff, CGP, CPAI, tells Bustle. "It can be a result of trauma, rejection or lack of social skills that makes it difficult for a person to connect to others." Since it's so constant, however, it can be hard to pinpoint.
Still, ignoring these feelings can be detrimental. "Feeling emotions are necessary just like food," therapist Markie Keelan, M.A., LPCC, tells Bustle. "If we don't express emotions we will lead ourselves into an emotional starvation state that's unhealthy for us and the people around us." This means that it's really important to identify that habits that signify emotional hunger, then work on dealing with the issues that cause them.
"No matter what emotional damage has been done in our lives, we can heal and engage with life in a positive way by growing the strengths that help us cope," Treder-Wolff says. It may just take a little bit of work.
Here are seven habits that indicate can you're emotionally hungry, according to experts.