7 Important Questions To Ask Your Partner If They're Friends With Their Ex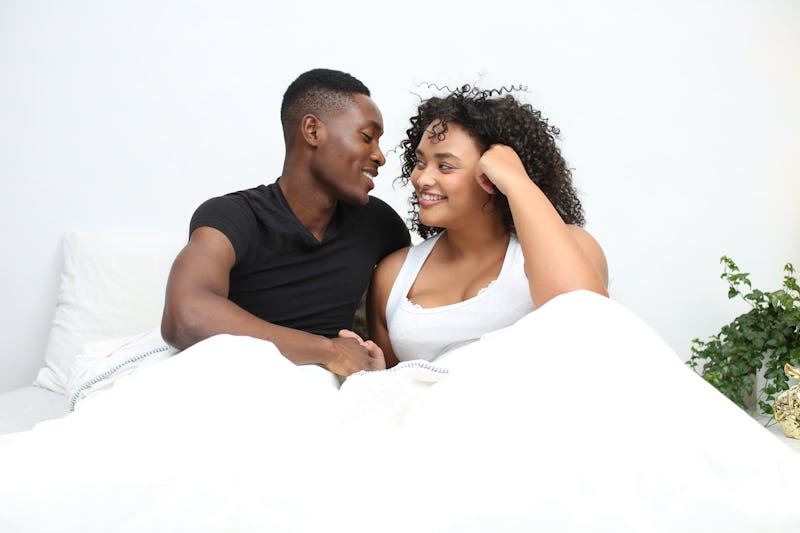 Ashley Batz/Bustle
Whether or not exes can be friends is a pretty controversial topic. But whatever your opinion on the matter, this situation is common enough that many new couples have to navigate the reality of exes hanging out. If your partner is friends with their ex, you may have some questions. And there are a few that are really important to ask.
The fact that navigating a relationship with someone who's friends with their ex can be difficult doesn't mean it shouldn't be done. "I think being friends with an ex can be positive under the right circumstances," David Bennett, certified counselor and relationship expert, tells Bustle. "If your partner has a cordial, friendly relationship with them, that shows the person you're dating is mature, especially if there are children involved. However, if your partner is really good friends with their ex, I would definitely look into the circumstances." It is important, however, to navigate the situation by prioritizing your own feelings, and to not place blame on your partner.
"My first tip is to be honest," licensed marriage and family therapist (LMFT) Amy McManus, tells Bustle. "Let your partner know that [their] relationship with [their] ex makes you uncomfortable, and you would like to know more about their [current] relationship in order to understand." Focus on the fact that your worries are a personal concern, not an accusation, and a trusting partner will likely understand. And even if you aren't particularly concerned, some of these questions might be worth bringing up.
Here are seven important questions to ask if you're dating someone who's friends with an ex.