7 Times It's OK For Your Partner To Be Friends With Their Ex & 7 Times It's Definitely Not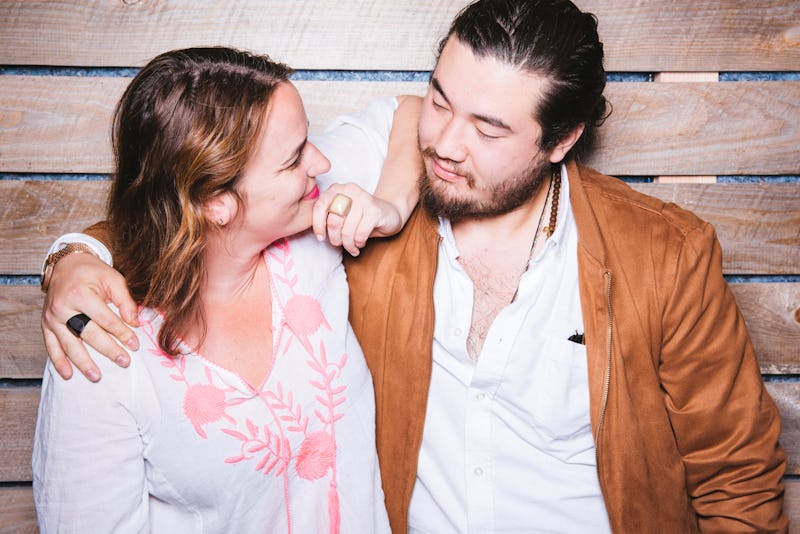 BDG Media, Inc.
While it's natural to jump to conclusions and assume the worst if your partner is friends with their ex, it's important to keep in mind that many people remain friends after a breakup — in a perfectly healthy, mature, and respectable way.
"There's nothing wrong with remaining friends with an ex under certain circumstances," Jonathan Bennett, relationship and dating expert at Double Trust Dating, tells Bustle. "In fact, considering that many breakups are filled with drama and discord, remaining on friendly terms can be a sign of maturity in your partner."
That's not to say, though, that all friendships are healthy, or that all exes remain in contact for the right reasons. "If feelings remain or are unresolved, then it could just be a gateway back to the old relationship," Bennett says. "Many people remain friends with exes because they hope there will be another chance to date that person."
So, if something doesn't feel right, be sure to speak up. "Read the signs to make sure your partner is friends with an ex for mature, healthy reasons," Bennett says. Do they hang out with you? Do you feel respected? Are there clear and healthy boundaries? If so, their friendship is likely nothing to worry about. If you feel bad, though, there may be a reason why. Here are a few times it's OK for your partner to be friends with their ex, and other times when it may not be, according to experts.