7 Accessories You Can Already Buy For The iPhone 11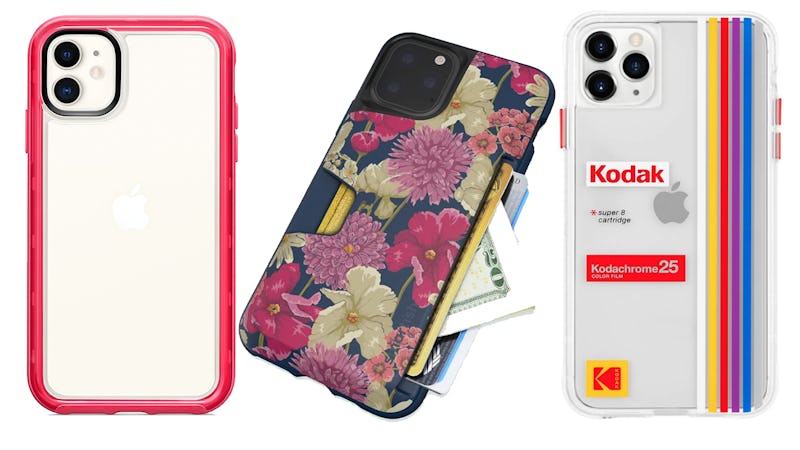 Amazon/Bustle
Apple may have only announced its new iPhone 11 on Sept. 10, but there are plenty of iPhone 11 accessories you can already buy. That is, of course, if you don't bust your entire bank account shelling out for a new iPhone; that said, with new upgrades to the camera, battery life, and Face ID, you may be among those who take the plunge. First and foremost, if you're planning on upgrading to the latest iPhone, you may be wondering whether you need a new iPhone case for the iPhone 11. Size-wise the newest iPhones are comparable to their previous iPhone brethren. The iPhone 11, iPhone 11 Pro, and iPhone 11 Pro Max only differ in size slightly to the iPhone XR, iPhone XS, and iPhone XS Max. We're talking hundredths-of-an-inch difference. So, a change in size won't be the determining factor in whether you need a new case; it'll be the camera.
As you have likely heard, the iPhone 11 camera is a notably different feature from previous iPhone models, specifically in that it has...more cameras. The iPhone 11 has a dual-camera feature and both the iPhone 11 Pro and iPhone 11 Pro Max have three cameras. While this is new for the iPhone, it's been standard for other smartphones for a while now, as The Verge points out. Given the camera placement and the fact that there are just more cameras, you'll likely need to get a new case that properly fits your new iPhone.
Here are eight new accessories, cases and otherwise, you can already start perusing if you're planning on getting the iPhone 11.