7 Kinds Of Micro-Cheating Therapists Say Are Actually OK In A Relationship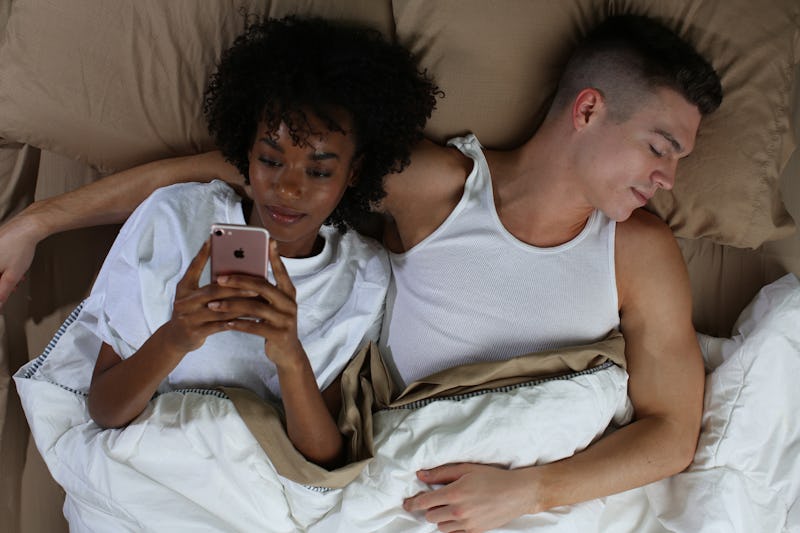 Ashley Batz/Bustle
Micro-cheating is a buzzy concept. But therapists have different ideas of what is considered micro-cheating, and what behaviors should be safe to do in healthy, communicative relationships. It's important to respect boundaries, of course, but many couples should be able to do these things without risking emotional or physical cheating.
Micro-cheating is a broad term, definitely. It is typically seen less as a concrete set of actions, and more of a threshold. "Micro-cheating is any type of behavior that can bring up doubts about whether or not someone is being unfaithful in a monogamous relationship," psychotherapist and licensed mental health counselor, Michelle Ingrosso tells Bustle. "It's not an 'obviously' unfaithful behavior such as kissing or intercourse, but, depending on the relationship, [one that] can create a threat to the trust between partners." Therapists can help couples and individuals understand why some behaviors cross the line while others may not. But the quickest way to figure that out for yourself is to set boundaries you are comfortable with.
"Boundary setting will keep you mentally grounded and make sure your relationship is growing in line with your values (which, hopefully, you and your partner both share)," David Bennett, certified counselor and relationship expert, tells Bustle. These micro-cheating actions can therefore be OK in relationships where boundaries and clear and partners are on the same page.
Here are seven kinds of micro-cheating that therapists say are actually OK in a relationship, as long as you're both cool with it.