7 Little Things You Do In Private That Could Be A Sign Of OCD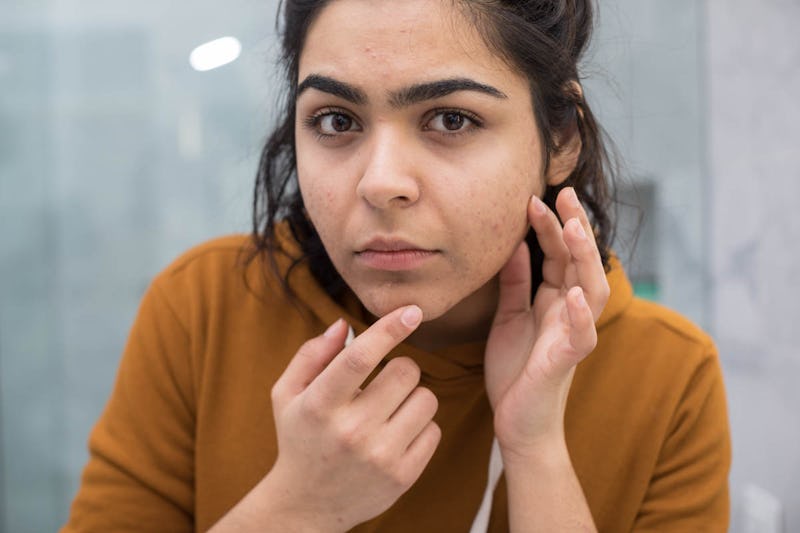 Ashley Batz/Bustle
While Obsessive-Compulsive Disorder (OCD) presents some very particular symptoms, it is still quite possible for people with the disorder to go undiagnosed. The symptoms of OCD are not always as obvious as pop culture suggests, and your private thought patterns and rituals could be less common than you may think.
While OCD can be quite upsetting, there are a variety of factors that may make it so that someone with the disorder doesn't receive a diagnosis. "Usually, the thoughts and behaviors lead to significant distress and anxiety," Dr. Kashmira Rustomji, a psychiatrist at the Mount Sinai Adolescent Health Center, tells Bustle. "However, sometimes it can be a pattern that feels so normal to someone that they miss the signs they have the illness. Furthermore, stigma plays a large role in seeking help and may prevent people from doing so." Your own misconceptions about what OCD is, plus the ingrained nature of the symptoms themselves, may mean the disorder is not something you've given much thought towards.
OCD may also go undiagnosed the symptoms are similar to other mental health issues. "Co-occurring mental health issues, like anxiety, depression, or bipolar disorder can complicate diagnosis because symptoms will often overlap," licensed psychologist, Dr. Sal Raichbach PsyD, of Ambrosia Treatment Center, tells Bustle. "From the outside, worrying associated with OCD might look like generalized anxiety disorder, especially to someone who isn't familiar with the differences." This confusion is another reason it's particularly important to pay attention to your symptoms.
Of course, a mental health professional is required to make a diagnosis, but examining your own thoughts can still be a very helpful process.
Here are seven little things you do in private that could be a sign of OCD, according to experts.