7 Signs Of Obsessive Compulsive Disorder You May Have Not Realized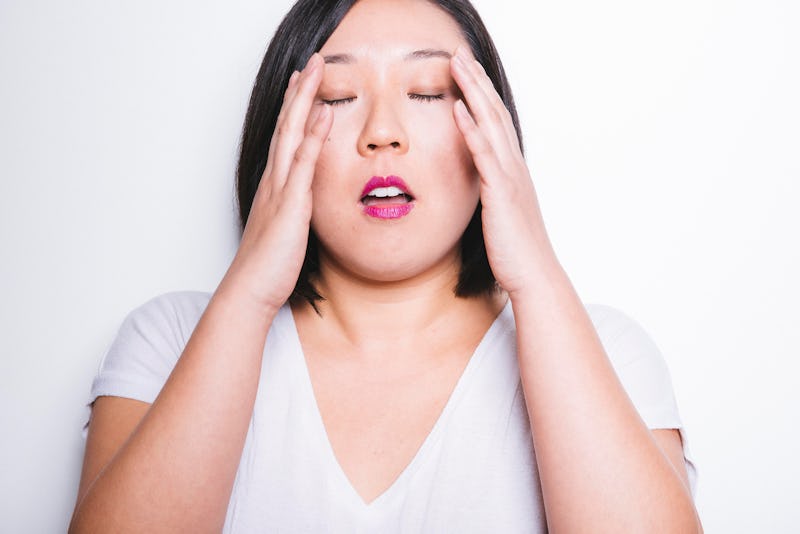 BDG Media, Inc.
There are many symptoms commonly associated with obsessive compulsive disorder, or OCD. But since the disorder can manifest itself in different ways for different people, it can be helpful to know about other habits that are a sign of OCD, as well as all the lesser-known side effects.
OCD really can be tricky to understand. "Obsessions are repetitive and persistent thoughts, images, or urges," licensed psychologist Dr. Danielle Forshee, tells Bustle. "They are not pleasurable and are intrusive and unwanted. Compulsions are repetitive behaviors or mental acts that the individual feels driven to perform in response to an obsession or according to the rules that must be applied rigidly."
Which is why OCD symptoms can sometimes seem so odd. As Dr. Forshee says, "The objective of the compulsion is to reduce the distress triggered by obsessive thoughts or to prevent a feared event." So even though the person knows it's a bit quirky, they go ahead and do it anyway, in order to get some relief.
If you recognize these odd symptoms in yourself, or experience any intrusive thoughts, it may be a sign of OCD. But the good news is, by seeing a therapist — and possibly even taking medication — you can definitely work through them and feel better. Here are a few interesting signs of OCD that you may not know about, according to experts.