7 Myths About Lyme Disease Doctors Want To You To Stop Believing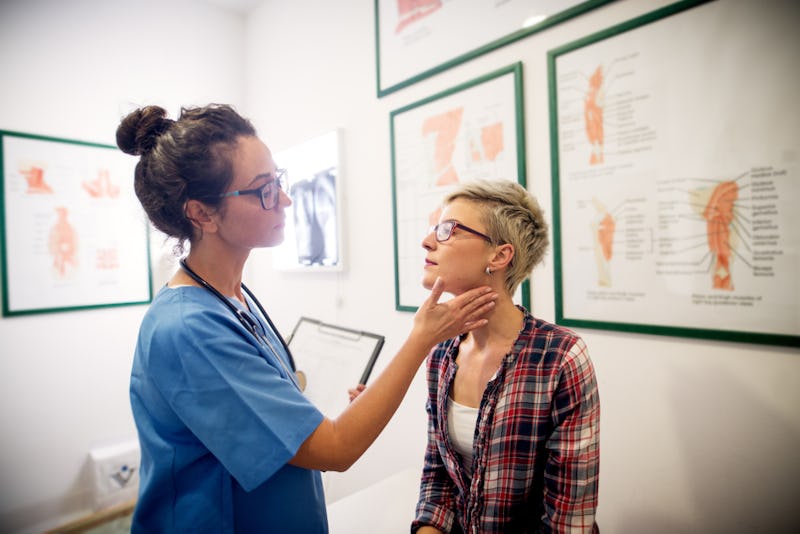 Dusan Petkovic/Shutterstock
Tick-borne illness is spreading across the U.S.; the number of counties reporting Lyme disease infections has increased from 324 in 2008 to 415 in 2018, according to the Centers for Disease Control & Prevention (CDC). In 2018, over 33,000 people had confirmed cases. Yet even as more and more people become infected, many myths about Lyme disease prevent them from getting the proper diagnosis and treatment. Fortunately, we're starting to emerge from the dark ages, understand how the disease operates, and offer more compassion and empathy to the people suffering from it.
Some of the biggest myths about Lyme involve how it's diagnosed. "Individuals with Lyme disease expect a tick bite, bull's eye rash, a positive Lyme disease test, and a good outcome after 21 days of antibiotics and no chronic illness," Dr. Daniel Cameron M.D. M.P.H , an internist and epidemiologist who specializes in treating Lyme, tells Bustle. "Instead, they often don't see the tick bite, the rash is absent or atypical, the tests are not reliable, and they may not get better after 21 days of antibiotics."
Because Lyme is so prevalent, it's important to learn accurate information about it so that you can spot it in yourself and support loved ones who may contract it. Here are some myths about Lyme that are in desperate need of clearing up.
This article was originally published on