7 Natural Hair Apps To Track Your Journey To Amazing Curls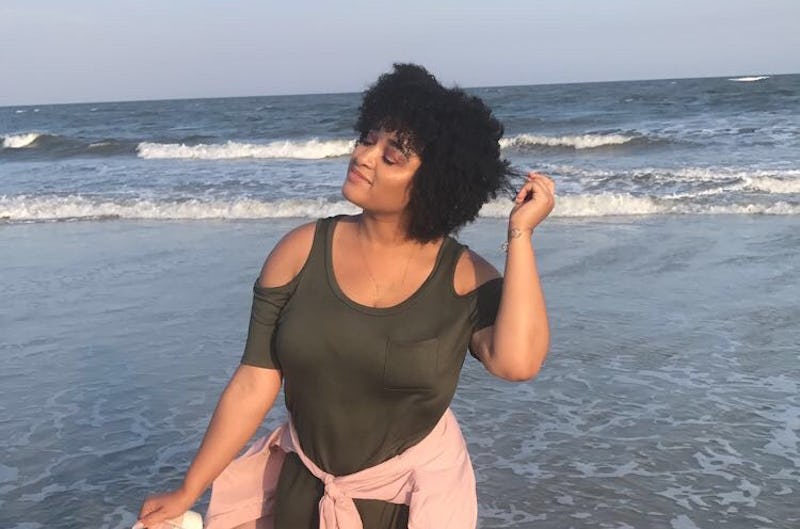 Making the transition from relaxed to natural tresses is such an empowering experience, instilling self-acceptance and a woman of color's sense of pride. It's always a good idea to document your progress, and with mobile apps to track your natural hair journey, it's easier than ever to record experiences on the go.
Of course, going natural isn't always sunshine and roses. It can be difficult to find products that actually work for your texture and ways to style curly new growth with chemically treated locks. These hair woes, along with figuring out how to cope with your major change, can be enough to make any woman consider abandoning the journey. But the beauty of the natural hair movement is that you're never alone.
Uniting naturalistas across the globe, natural hair apps open the door for kinky-curly girls to share advice, photos, and more. A newbie can learn the do's and don'ts of natural hair straight from naturalistas with firsthand experience. Curly hairspiration to influence your mane is easily accessible. Even getting the encouragement you need to keep going from fellow curly girls is possible with the forums apps make available.
For vets full of pro tips and rookies in need of recommendations, these seven hair apps are must-haves that ensure you get the most out of your journey.