Follow These SUPER Simple Rules To Get The Best Skin Of Your Life in 2019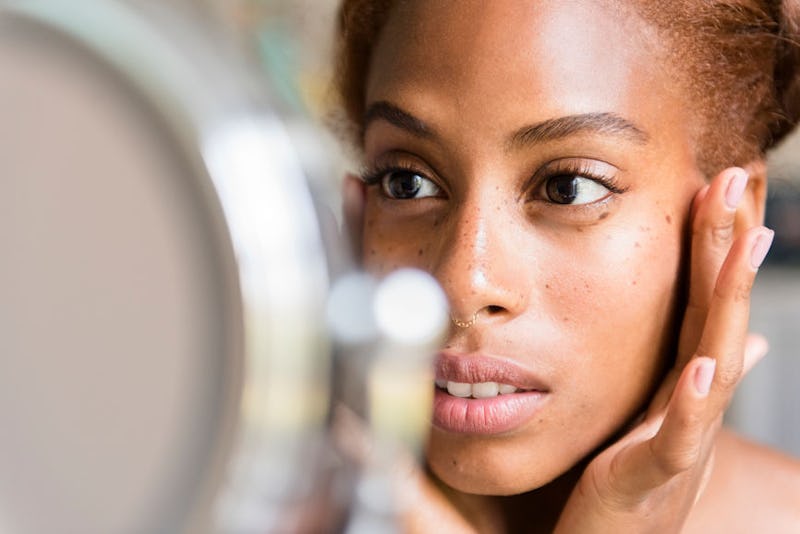 jamie grill atlas/Stocksy
2019 is right around the corner, and while most people will be making new year's resolutions in relation to health, fitness and lifestyle, I am sticking to what I know best: skincare. A new year signifies a new start, meaning a refresh in routines, rules, and approaches. I've picked out a range of new year's 2019 skincare resolutions that I'm determined to stick to, and I think you should too.
We all slip into bad habits sometimes, and that's ok. But from 1 January, we get to start all over again and try to be better. Unhelpful behaviour such as skin picking, sleeping in makeup, and not washing makeup brushes can be addressed, and our skincare routines and products can have a revamp.
All of the fanciest skincare in the world won't be able to help unless you stick to simple, basic rules and actually follow them. For example, your most expensive serum with all those amazing antioxidants and actives won't do a thing unless you've properly removed your makeup and actually washed your face. Likewise, if you complete a gold star skincare regime only to use bacteria-filled makeup brushes, you're basically taking one step forward and ten back.
For these reasons, take a look at my 2019 rules and get ready to experience your best skin yet.