7 Ways This Month's New Moon Will Help You Be Open To New Possibilities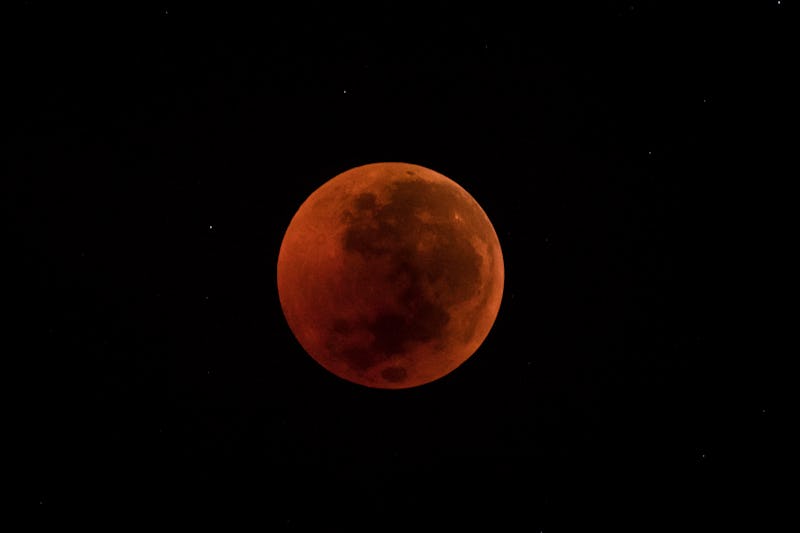 Ulet Ifansasti/Getty Images News/Getty Images
If life feels kind of... familiar on Oct. 8, there's a good reason for that: That evening's new moon is set to be accompanied by a strong feeling of déjà vu. This, along with other October new moon spiritual meanings, should offer you an opportunity to build on what you know in order to manifest what you need. "There is a sense that we have all been here once before. There is a sense that we need to go back to something, to look over something, or to make the foundation we have been walking on stronger," Forever Conscious noted on their Intuitive Astrology blog. What's more, the first new moon of fall is an ideal time to open your mind and heart to new possibilities.
"This new moon foretells of wealth, honor, and success," Spiritual Advisor Cherokee Billie noted on their blog. "So be prepared for positive things coming your way. This is an excellent time to visualize positive changes in your life." If Venus retrograde 2018 has you feeling uneasy, use the October 2018 new moon as a 24-hour reprieve from any internal discomfort. Focus on what you really want, which in turn will also make this Venus backspin a little easier to bear.
All new moons represent fresh starts, so harness the spiritual powers of the October new moon, and take advantage of this opportunity to enter the fall season focused on abundance rather than lack.