These Are The Absolute Best Pieces From Reformation's New Plus Size Line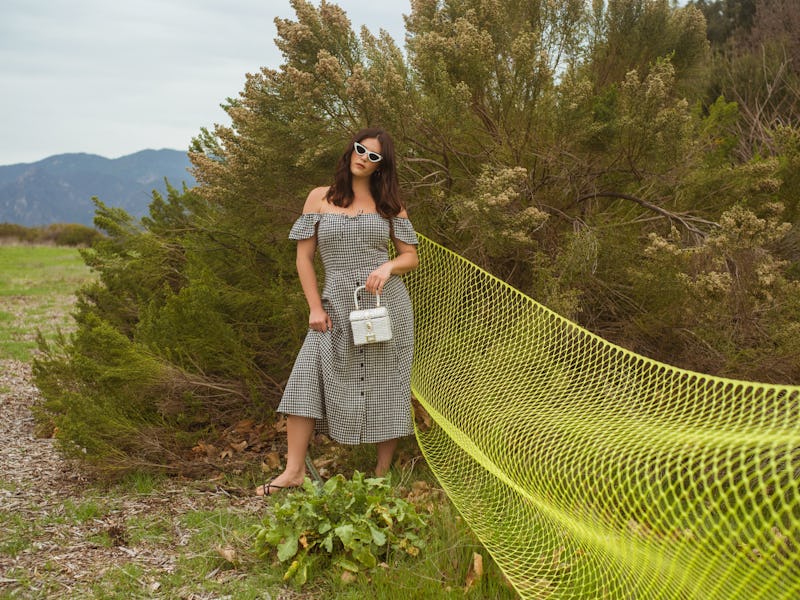 Courtesy Reformation
The moment fashion fans have been waiting for is finally here. Reformation finally has extended sizing via a plus size-specific spring collection, taking the brand's sizing from 0 to 12 and adding ten additional sizes. The brand teamed up with model and brand-proclaimed Ref Babe Ali Tate Cutler to create a capsule spring collection with every item available in sizes 0 to 22. Though extending sizing does not extend site-wide, the new spring collection will make you forget about how unbearably cold the weather has been.
There's nothing better than a brand listening to its customers, and Reformation knows it. Although it took them a little longer than fans would've liked, the brand has extended its sizing up to 22 and 3X. To give its customers a little cherry on top, they created a 17-piece collection with Cutler to celebrate.
"Last year we started receiving a lot of comments on social media and requests from customers for more inclusive sizing," the Reformation press release says. "We agree it's unfair that we only offer clothing to a limited size range and have been working on changing this. We're now happy to be launching a collection with more sizes (0-22). We're super sorry we didn't do it sooner."
You can see which items will be available on the Reformation website right now. As of Mar. 26, some of the sizing isn't available and has a waiting list. Reformation said all items in all sizes will be available in the next two weeks.
You'll have to spend a pretty penny to look this good though. Cutler's spring collaboration with Reformation ranges from $78 to $248. The good news is that you don't have to pay more for the extended sizes, which is a form of fashion inequality common in the industry.
"I have loved clothing as a form of expression since I was a toddler," Cutler says in the press release. "I would always take time pouring over possible outfit choices for the day, and put them together in fun and unexpected ways. As I got older I saw that clothes were not only a form of self expression, but also a way to demonstrate self love. Caring about how you present yourself to the world is caring about yourself too. Taking the time to look and feel great is a way to give love back to yourself."
The only downside to the collaboration is that the collection is limited edition. You'll want to shop these styles while you can, because, just like spring, the items won't stick around forever.
According to the brand, this is just a sneak preview at what's to come for extended sizing. Here are some of the top pieces to make your shopping a little easier and get a taste of what's to come.
1. Midi Dress That Dreams Are Made Of
2. Vintage-Inspired Two Piece
3. The Perfect Picnic Dress
4. Versatile Blazer
5. Off-The-Shoulder Top
6. Ruffled Dress
7. Matcha-Colored Midi
Let's be honest, you can't go wrong with any of these items. Spring has officially sprung, my friends.