7 Old-Fashioned Ways To Prevent Nightmares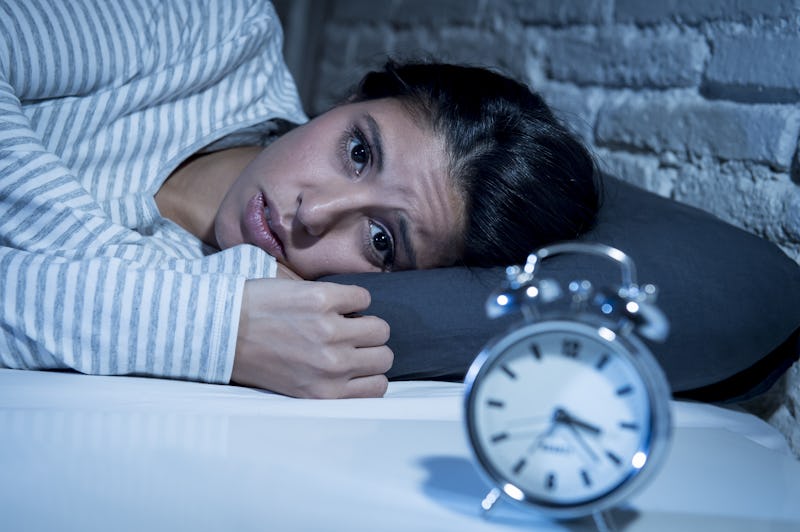 Marcos Mesa Sam Wordley/Shutterstock
There is no worse feeling than a bad dream jolting you awake in middle of the night. A nightmare can disrupt your peaceful sleep and leave you feeling tired all day. It's frustrating when you can't control where your subconscious wanders at night, but there are some old-fashioned tips that are relatively effective at preventing nightmares before bed.
Although nightmares may seem surreal, they are often rooted in reality— which means by changing things throughout your day, you can change how often you have nightmares.
"The most common reason we get nightmares is because the nightmare is connected to some kind of upsetting or uncomfortable situation in our real life," professional dream analyst Lauri Loewenberg, tells Bustle tells Bustle.
Before you try any bits of old-fashioned wisdom, Loewenberg says the best way to sleep peacefully is to live peacefully.
"The way to prevent nightmares [...] is to actively handle any negative, uncomfortable upsetting issue in your real life," Loewenberg says. "Do not avoid issues, do not avoid confrontation, do not let things linger." Instead, try to address it in the daytime so it doesn't bother you at night.
But if your nightmares are persistent, there is plenty of classic wisdom that can help you have a great night's rest. To help you ward off bad dreams, experts recommend the following seven tips.