7 Ways The Royal Wedding Might Honor Princess Diana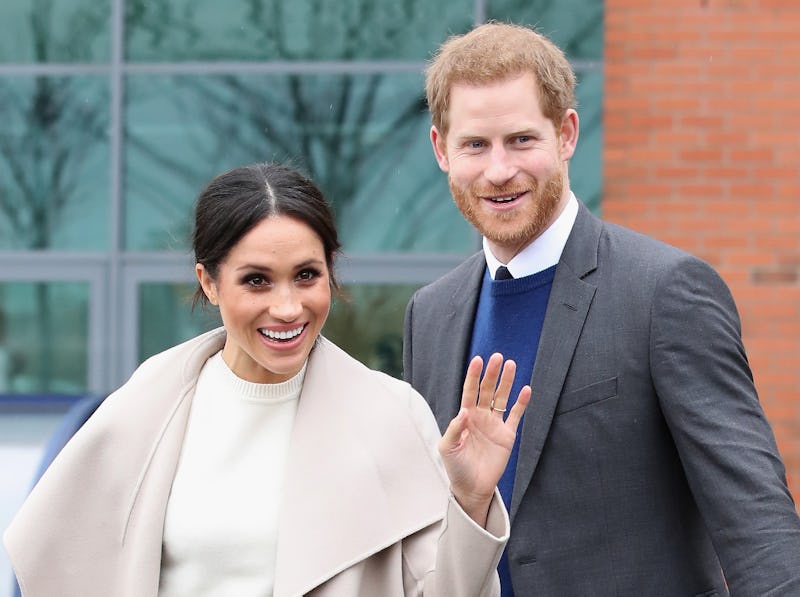 Chris Jackson/Getty Images Entertainment/Getty Images
The most talked-about wedding of the year is coming up in just a matter of days. That's right, the royal wedding (and its entourage of fancy hats) is right around the corner, and some folks may be wondering how Prince Harry and Meghan Markle will be paying tribute to the prince's beloved late mother, Princess Diana, on their special day.
Considering that Prince Harry and Markle seem to be following in Princess Diana's footsteps in other areas of their life, such as embracing non-royals, it's no surprise people are expecting to see loving nods to the princess on May 19. Markle and the prince have been confirming some of the suspected nods recently, revealing that they do plan to have not just one, but several tributes to Princess Diana woven into their wedding day. From more obvious nods like jewelry Markle may wear, to subtler tributes like particular types of flowers, it's clear the soon-to-be-married royal couple has put a significant amount of thought into bringing Princess Diana into their ceremony.
Back when it was revealed that Markle's engagement ring involved two stones from Princess Diana's personal collection, Prince Harry told BBC that he chose to incorporate the stones to "make sure that she's with us on this crazy journey together." Markle added, "Obviously not being able to meet his mom, it's so important to me to know that she's a part of this with us." Here are some touching Princess Diana tributes to look out for at the royal wedding.