So You Want To Be A Digital Nomad? Here's What You Need To Ask Yourself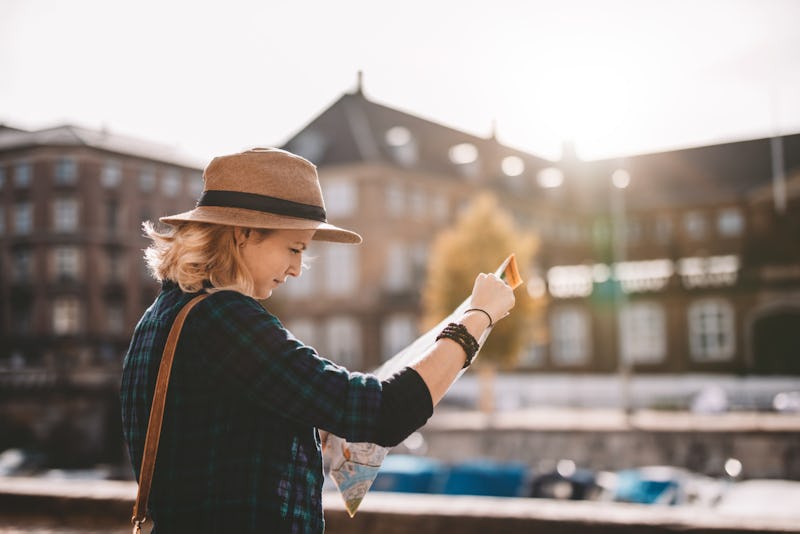 Jacob Lund/Fotolia
So, you want to be a digital nomad — someone who travels nonstop while working remotely? Props to you. You've already rejected one of society's most stringent standards: That everyone must have a place to call "home."
We learn as kids that our most basic needs are food, water, and shelter — and we usually learn a narrow definition of "shelter," like a house or apartment you own or at least rent. It takes a lot of guts to say you're different from most people in this way — or least from how most people seem. The truth is, the static life isn't for everyone. Hopefully, as we start realizing that monogamy, the gender binary, and other things that supposedly work for everyone actually don't, this will be another norm we take down.
That said, the digital nomad life isn't for everyone. And if you're going to do it, you should first get your ducks in a row so that you can do it responsibly. After realizing I wanted to be a nomad, I waited over a year to go for it so I could focus on my career instead of worrying about travel logistics — because there will be logistics to worry about, many of them unanticipated.
"Be willing to adjust almost any part of your life to fit your circumstances," Chris Backe, a coach for current and aspiring digital nomads, tells Bustle. "For the first time in your life, you'll be able to work (almost) whenever you want. You'll be able to eat, drink, be merry, meet up with friends, take care of family, go out, and so forth on your terms."
Here are some things you should ask yourself to figure out if you truly want to become a digital nomad and prepare yourself to make that move.