7 Relationship Fights That Are Totally Normal Around The Holidays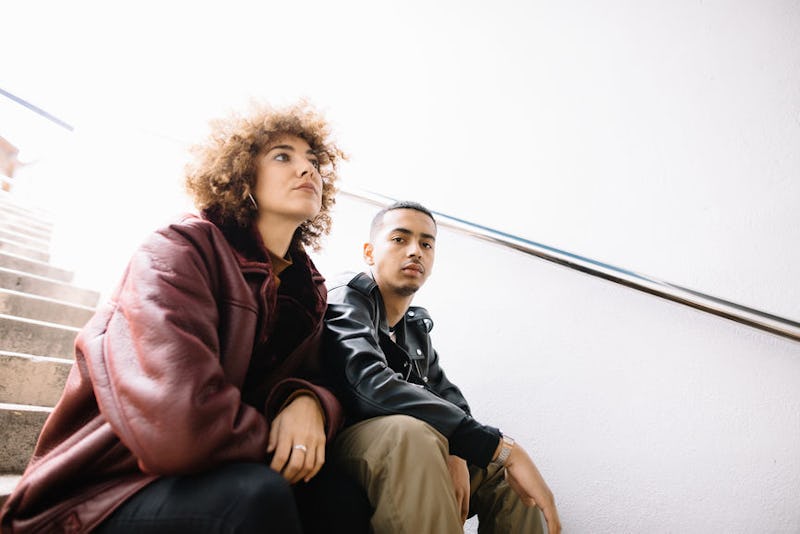 Javier Díez/Stocksy
When it comes to dealing with holiday stress, you might think about the shopping, the cooking, and the travel. But there's another kind of stress that can rear its ugly head over the holiday season — and that's relationship stress. With the pressure, the expectations, and the chaos of the holidays, it makes sense that this time of year could take its toll on you and your partner.
"I have seen way too many relationships head into the holidays strong, and come out of them as if they had never met," Nora Dekeyser, a matchmaker at personalized dating and matchmaking service, Three Day Rule, tells Bustle. So if you feel like your relationship is suffering this holiday season, you are not alone.
Sometimes the holidays will shine a new light on your relationship and make you think your partner may not be right for you. But a lot of the time, holiday-related disagreements are just short-term stress issues, not relationship-defining incompatibility. Of course, if something feels really wrong it's important to pay attention to that — but you probably don't need to sweat the small stuff over a holiday spat.
So here are the holiday disagreements that are totally NBD, according to experts.