7 Rom Coms With Near-Perfect Rotten Tomatoes Scores That You Can Stream RN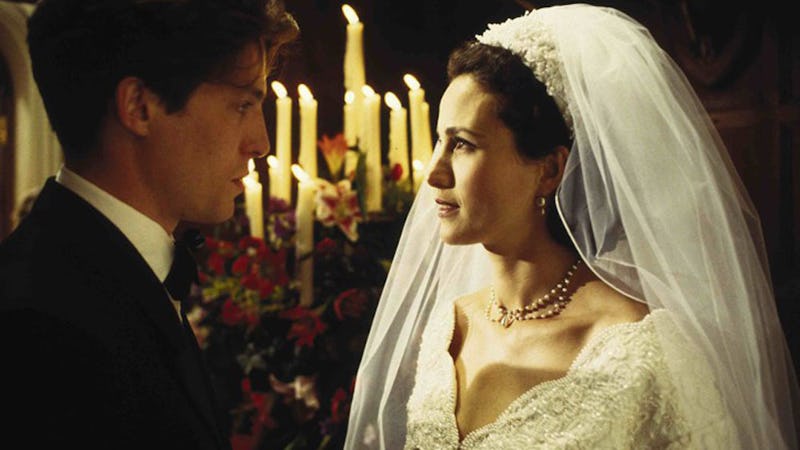 Working Title Films
I don't know about you, but when I want to laugh, cry, and wish I wasn't forever single and never ready to mingle, I fancy sitting down with a nice rom-com. Sometimes you need a gentle reminder that happy endings do exist. But with so much to choose from, actually finding a film can take up more of your time than watching one. Annoying, right? Well, there is a solution. Check out the reviews. There are rom-coms Rotten Tomatoes rated near-perfect, and trust me, the list is awesome.
So, if you're as indecisive as I am and don't want your ice cream to melt while deciding what to watch, you're in luck. I've scoured Rotten Tomatoes and compiled a list of seven must-see rom-coms, all with over 90 percent ratings. Obviously, the Tomatometer isn't the be all and end all when it comes to rating films, but it does help when you really can't choose.
In an age where there are way too many options that will most probably end up with you feeling overwhelmed, this list will at least make your decision a little bit easier. So, sit back, grab that tub of ice cream, and prepare to have your eyes streaming and your heart warmed with these fantastic rom-coms.