7 Seemingly Romantic Gestures That Can Actually Be A Sign Your Partner Is Insecure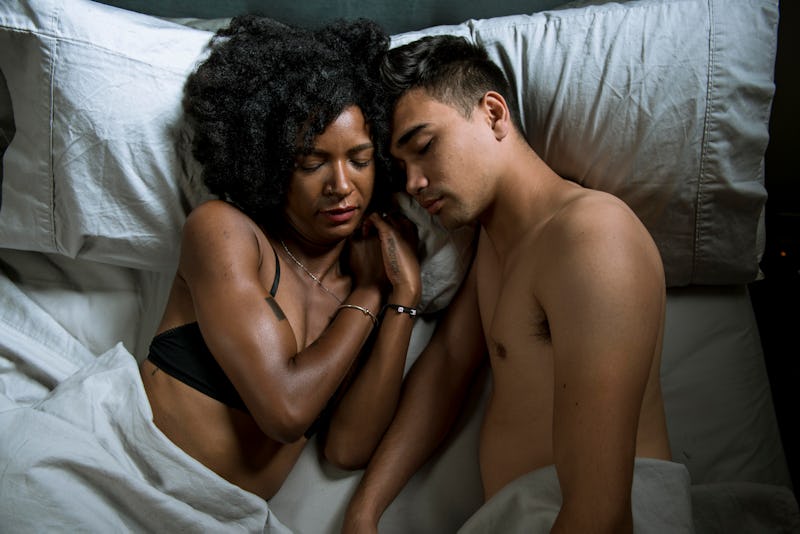 BDG Media, Inc.
Everyone has insecurities, and in some instances those insecurities can affect how you think and behave in your relationship. Some people are can mask it more than others. In fact, experts say that some people even hide their insecurities behind some seemingly "romantic" and gestures.
"When individuals have deeply rooted insecurities they will behave in ways that help them try to gain a sense a control over the relationship," licensed psychologist Nicole Issa, Psy.D., tells Bustle. "Many of my clients start therapy due to relationship difficulties, namely being insecure and how that manifests as 'clinginess' and 'neediness.'"
The reality is, no one can control how another person feels, thinks, or behaves. When someone is insecure, they may try to take control of the situation by doing or saying things that will make them feel safer. For instance, Dr. Issa says a person may start a pattern of texting or calling repeatedly just to get reassurance that their partner is still interested. They may even drop everything else in their life in order to be available to their partner as much as possible.
Rationally, they know that they may "scare off, smother, or annoy" their partner. However, their insecurities prevent them from stopping these behaviors. "The flip side of this is that their insecurities can also lead to some seemingly romantic gestures," she says. So here are some "romantic gestures" that can actually be signs of deeply rooted insecurities, according to experts.