These Exchanges Show Parliamentary Sexism Runs MUCH Deeper Than You Might Think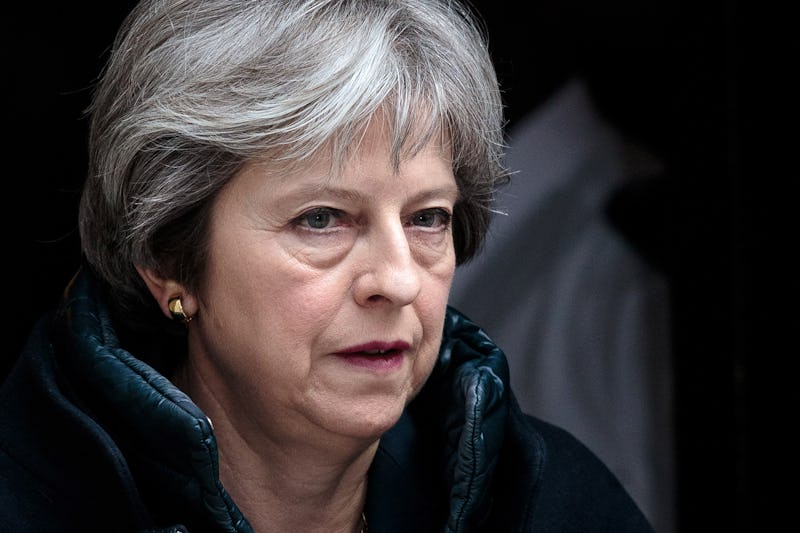 Jack Taylor/Getty Images News/Getty Images
If you were asked to think of the most empowering spaces for women, chances are Parliament wouldn't make the list. And you're probably even less likely to name Prime Minister's Questions, the weekly forum where MPs take Theresa May to task over her actions, or as the case may be, lack of them. Sexist moments are common in PMQs. Anyone who has ever tuned in on a Wednesday will be familiar with the odd mix of braying, finger-waggling, and jeering that goes on when female politicians speak, but the sexist moments in British parliament go well beyond PMQs.
The issue of the treatment of women in parliament is under the microscope this week after the government pledged to make "upskirting" — the action of taking a photograph up a woman's skirt or down her top without her consent — illegal. The action failed after Conservative backbencher Sir Christopher Chope opposed it in parliament. Chope has since said he objected on account of parliamentary procedure and actually "wholeheartedly" backs the law, but the damage has already been done.
The problem extends beyond Parliament to UK politics as a whole. A 2014 survey of Mumsnet users concluded that political culture is as outdated as the Houses of Parliament itself (MPS are considering where to relocate as its buildings are in desperate need of modernisation), with nine out of 10 users describing it as "sexist." Perhaps it's hardly surprising that women don't feel welcomed by politics given that we're still a long way off 50:50 representation in government. Only 32% of MPs are women, which is the highest it's ever been.
But as they say in business, "you can't change what you don't measure." So I'm rounding up some of the most eye-roll inducing moments in recent parliamentary history to prove the Chope incident is no exception to the rule.