How To Tell If You Work With A "Dark Knight Workplace Vigilante"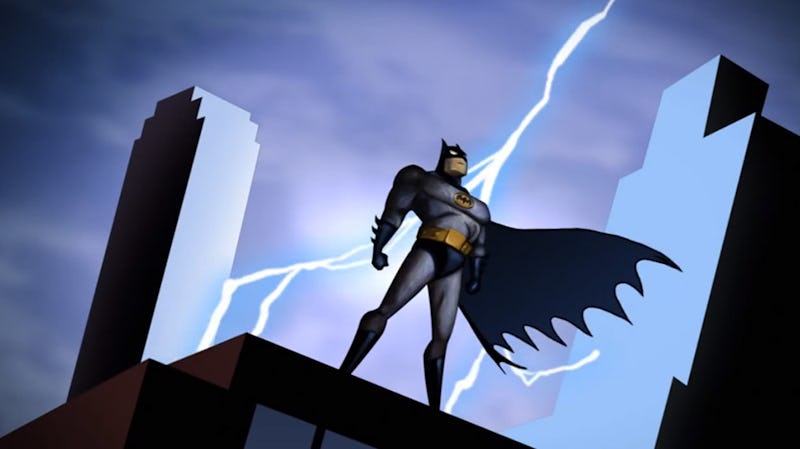 Warner Bros. Animation
You've likely worked with someone who loves policing coworkers who don't take the employee handbook as the literal law of the land. Canadian researchers surveyed U.S. employees and discovered that more than half were familiar with these "Dark Knight workplace vigilantes." Signs someone is a Dark Knight workplace vigilante include having a tendency to regularly bring claims to the attention of authorities, colleagues, or the general public that others have committed moral violations, a breach of company policy, or an unjust act, according to research by Katy DeCelles from the University of Toronto and Karl Aquino from the University of British Columbia.
We often think of vigilantes as comic book or movie characters that take the law into their own hands when the proper authorities have failed to provide justice. For me, the movie The Crow comes to mind, in which Brandon Lee seeks to exact revenge on those who killed him and his fiancée on Devil's Night (the night before Halloween). Other vigilante superheroes include Batman (hence the "Dark Knight" part of this particular piece of research's terminology), Spiderman, Jessica Jones, Superman, and Wonder Woman.
While these vigilantes are seeking justice for actual crimes, or saving people from certain death, the workplace Dark Knight is often busy policing co-workers for things like being on social media on their work computer, not removing their food from the refrigerator at the end of the week, or using the company printer for personal matters. Here are seven characteristics of a Dark Knight workplace vigilante, so you can be on the lookout — since, you know, they probably don't wear capes.