7 Signs You May Be Dating A Chronically Difficult Person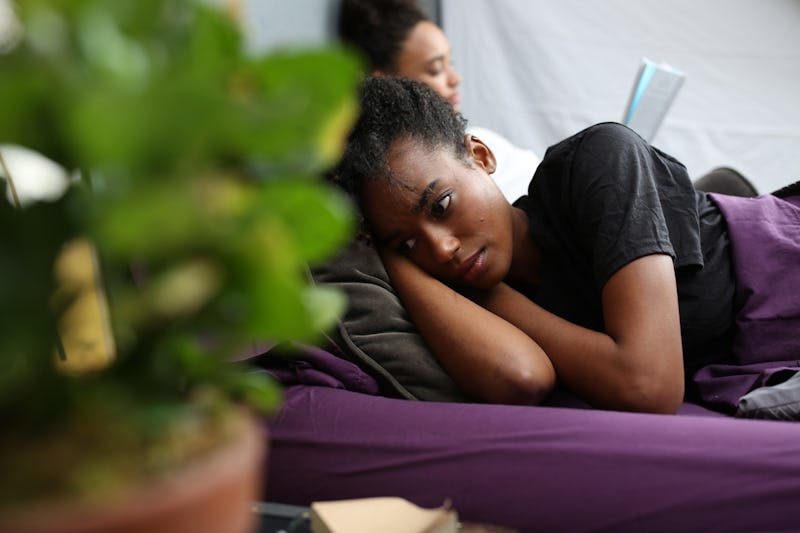 Ashley Batz/Bustle
Everyone is difficult at some point. But there's a difference between being difficult when you're under pressure and being difficult all the time. If you're feeling frustrated at your partner's lack of enthusiasm for the things you do for them, you may be dating a chronically difficult person.
"Difficult can be a strong word, but in general, what many would describe as difficult is someone who has very particular expectations or requirements for their time or efforts," Lia Holmgren, NYC-based intimacy expert and relationship coach, tells Bustle. Someone who is difficult may be much harder to please than someone who're more easy-going. Some have higher standards, while others don't like particular environments or activities. According to Holmgren, those who are called difficult are often the individuals that know what they dislike and won't do something that they don't want to do.
To be fair, there's nothing wrong with knowing what you like and don't like. But it can be harmful to a relationship when it becomes a source of stress for one or both partners.
"When you are melding your life with someone, there are anticipated compromises," Holmgren says. "One person should not have to bend over backwards to please the other, and when one partner is [...] jaded about many things, it can wear on the other." When you're dating someone who's difficult, traditionally "happy" times like birthdays, holidays, and anniversaries can be met with complaints, aggression, or negative reactions.
It's not always easy to spot a chronically difficult person, since we all have our moments. So here are some signs that you may be dating a chronically difficult person, according to experts.