7 Signs Your Expectations Of A New Partner Are Too High, According To Experts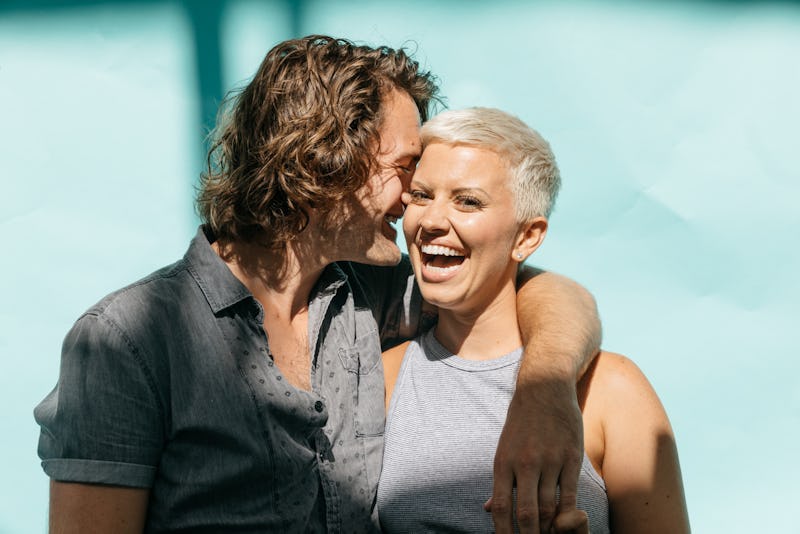 Ashley Batz/Bustle
Getting into a new relationship can be really exciting. But it can also be stressful, if you're putting too much pressure on the partnership. If you have high expectations in a relationship, it's important to make sure they're not too high early on. This can help ensure the strength of your relationship in the long run.
It's important to let the early stages of a relationship still be an exploratory phase. "New relationships are very fragile and can easily fizzle," licensed marriage and family therapist Irene Schreiner tells Bustle. "They don't have the same foundation that long-term relationships have developed. As a result unrealistic expectations can put too much burden on the new relationship causing it to end prematurely." Having expectations that are too high can put unnecessary pressure on your partner.
It's possible to manage your expectations if you're worried they're getting extreme, however. "Managing expectations in a new relationship is important because it relieves pressure on yourself and the person you're dating, allowing opportunity to freely get to know someone and be in the present moment," Dr. Danielle Forshee, doctor of psychology and licensed clinical social worker, tells Bustle. "When we don't manage expectations, not only does this set ourselves up for potential to misinterpret or respond negatively to our new partner potentially creating conflict where there was originally no problem but [it] also can create emotional distress for yourself." Instead, working to have lower expectations can keep your relationship on a healthy course.
Here are seven signs your expectations of a new partner are too high — and how to manage them.