9 Unexpected Signs Your Relationship Expectations Are Too High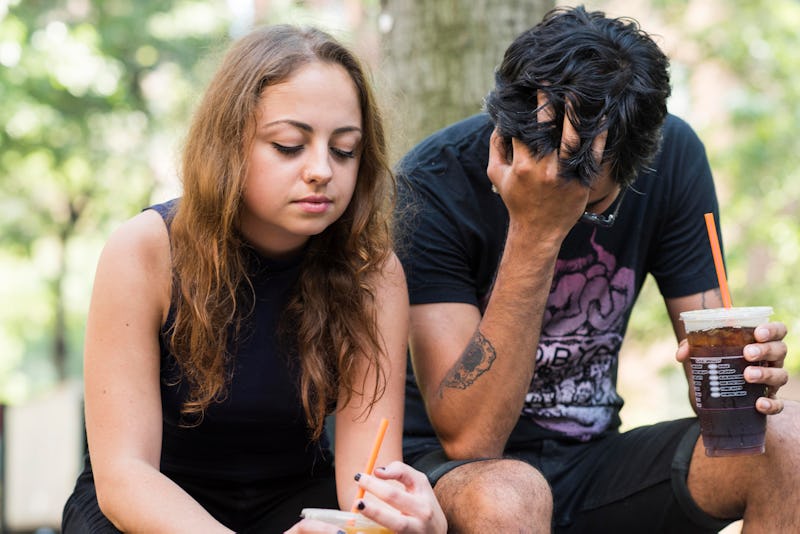 BDG Media, Inc.
Having a few dealbreakers in a relationship doesn't make you a bad person. But when your criteria for a partner includes politics, height requirements, and a particular degree level, it's possible you've taken the checklist a bit too far. The signs your expectations are too high are sometimes hard to catch, but are crucial to look out for if you're looking for something more serious.
While experts agree that it's totally viable to look for someone who shares your religious background or desire not to have kids, the mentality that you know exactly what your future partner will be like can get in your way. "I counsel my clients to have criteria for the relationship, rather than the person," Amy McManus, licensed marriage and family therapist, tells Bustle. "Some of the important relationship criteria are: Is it honest, loving, supportive, interesting, and healthy? Are you able to discuss and work out issues about spending money, having [and] raising children, and having differences of opinion?"
While your expectations may be getting in your way, it's critical to remind yourself that you are in no way a lost cause. A little perspective-readjusting can help. "I always remind people to consider the same [things] about themselves, whether they would be disappointed if someone didn't want to date them over an inch of height or a year of age or where you attended college," Lori Salkin, SawYouAtSinai.com senior matchmaker and dating coach, tells Bustle. But it can be complicated to pinpoint exactly what's holding you back in the first place.
Here are nine signs you might have too high of expectations that are preventing you from finding your soulmate (just yet).