7 Signs Your Expectations For A New Relationship Are Unrealistic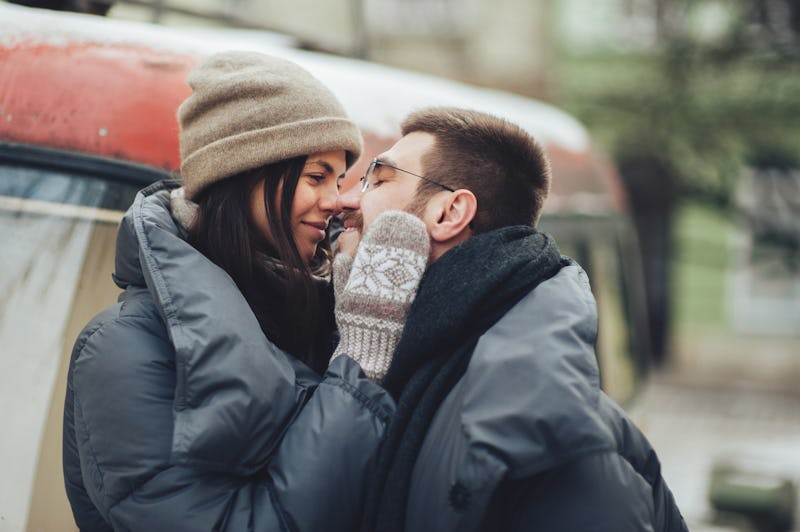 VAKSMANV/Fotolia
The beginning of a relationship is a super exciting, fun, and romantic time: there's almost nothing better than the feeling of forming an intimate connection with someone new while you enjoy all the lovey-dovey feelings of the honeymoon phase. But as carefree as the first few months of a relationship can be, it's also a great time to think about setting healthy expectations in your relationship — because even if things seem perfect, it's important to make sure you don't actually have unhealthy expectations of your new relationship.
"I think many unhealthy expectations in new relationships come down to being overly idealistic or overly cynical," Jonathan Bennett, Dating/Relationship Expert and Owner of The Popular Man, tells Bustle. "Many people look at relationships in terms of fairytales and movies. They believe everything will automatically end up 'happily ever after'." But as you'd imagine, people and relationships are imperfect, says Bennett.
When you're infatuated with a new partner, it can be hard to remove your rose-colored glasses and examine your relationship objectively. But if you want to be with your partner long-term, it's important to set healthy, realistic expectations for your relationship at the beginning — and then be cognizant of which aspects of your relationship are or are not living up to those expectations.
"If you're too idealistic during a new relationship, you're only setting yourself up for disappointment as your 'feel good' brain chemicals fade and reality sets in," Bennett says. "It might even be a great relationship... but, if you're expecting perfection, you'll always be disappointed. But, the opposite view can poison a relationship too: extreme cynicism... If you're expecting the relationship to fail or assume the worst from your partner, it can turn into a self-fulfilling prophecy and cause a promising relationship to actually fail."
Simply put, it's not healthy to expect too much or too little from a new relationship. If you're worried you're in the former camp, here are seven examples of unhealthy expectations that could be signs you've set the bar too high in your relationship.