7 Signs Your Mom May Have A Personality Disorder, According To Experts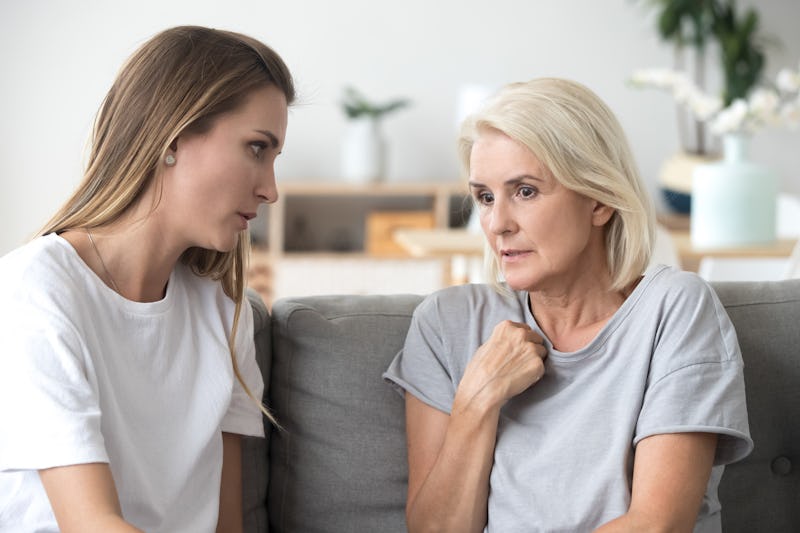 fizkes/Shutterstock
If someone close to you has a personality disorder, it can be somewhat challenging. While it's very possible to have a good relationship, it will take a lot of patience and understanding. But what happens if the person with the personality disorder is your own mother? According to experts, it can affect you in a number of different ways.
"When a parent has a personality disorder, it can be extremely difficult for their children," Dr. Darrel Turner, president of Turner Psychology, tells Bustle. "This is particularly true when it's the mother. When a child grows up with a personality disordered mother, the maternal model for that child can be toxic. This can skew the child's sense of what is 'normal', appropriate and responsible."
There are many different types of personality disorders, which are divided into "clusters." Each cluster has its own triggers, symptoms, and characteristics. For instance, someone with an avoidant personality may stray from interactions with others in order to prevent failure. Someone with a paranoid personality disorder may have trouble trusting anyone, even family members. Those with a narcissistic personality disorder will have a hard time connecting and truly caring about those close to them unless they serve a purpose. Because of this, Dr. Turner says, children will be at a much higher risk of some type of abuse.
Here are some signs your mom has a personality disorder, according to experts.