7 Signs Your Partner Doesn't Understand You, Even If They Love You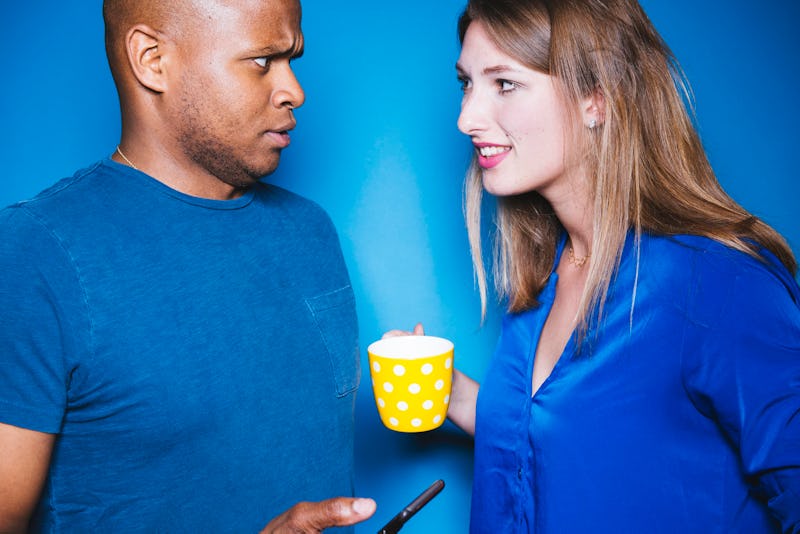 BDG Media, Inc.
It's a difficult truth that love isn't always enough. Sometimes it's the fact that you don't want to live in the same place or have the same type of life as your partner, so one of you can never really be happy in the other one's existence. Sometimes the timing is just wrong, and other times, there's an even more fundamental problem: you can love someone without really understanding them.
There's a good chance that if you and your partner don't understand each other, it will manifest as arguing. Because, ultimately, you need to understand each other to make it in the long run. "If you don't feel listened to, respected for your thoughts/opinions, even when you disagree, and comfortable speaking your mind — these are signs your relationship will not work out," Toni Coleman, LCSW, CMC, psychotherapist, relationship coach, and divorce mediator, tells Bustle. But that doesn't mean it has to be the end of the road.
"If your relationship communication is characterized by misunderstandings driven by difficulty expressing feelings and hearing what a partner has to say — these can be worked on if both people are truly motivated to make these better." You can work on it, but there has to be a nugget of understanding that can be expanded on. Sometimes, you're just on different pages.
It's not just arguing that shows you don't understand each other — sometimes the signs are more subtle. Here are the signs that someone doesn't understand you, even if they love you, according to experts.