9 Signs Your Relationship Won't Last, Based On The Way Your Partner Talks To You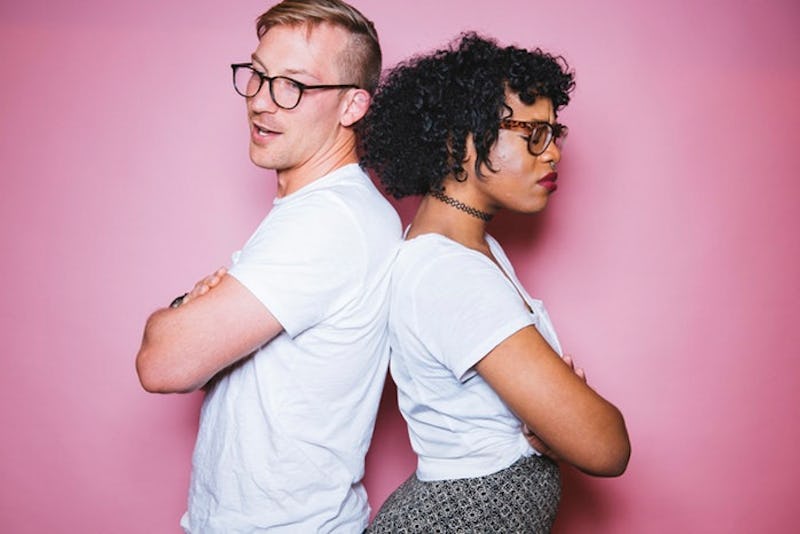 BDG Media, Inc.
If you want a relationship to last long-term, it's pretty much mandatory that you and your partner figure out how to effectively communicate with each other. Everyone has a different communication style, so it's not always easy to get on the same page — but any bad communication habits you have can take a serious toll on your relationship if they're not broken. How couples communicate during arguments can either make or break the relationship, and if you and your partner get stuck in a cycle of bad communication, it's difficult for the relationship to survive when the going inevitably gets tough.
"If you don't feel listened to, respected for your thoughts/opinions, even when you disagree, and comfortable speaking your mind — these are signs your relationship will not work out," Toni Coleman, LCSW, CMC, Psychotherapist, Relationship Coach, and Divorce Mediator, tells Bustle. "If your relationship communication is characterized by misunderstandings driven by difficulty expressing feelings and hearing what a partner has to say — these can be worked on if both people are truly motivated to make these better."
It's always possible that you just need to have a serious conversation with your partner to get on the same page about how you communicate and resolve arguments. As long as both of you are willing to work on improving your communication skills (as an individual and as a couple), there's no reason to assume your relationship is doomed. However, if there's any bad communication habit that either you or your partner is unwilling or unable to break, that's when it becomes bad for the future of your relationship. Here are nine communication habits that could be signs your relationship won't last long-term.