9 Subtle Signs You & Your Partner Are Not Intellectually Compatible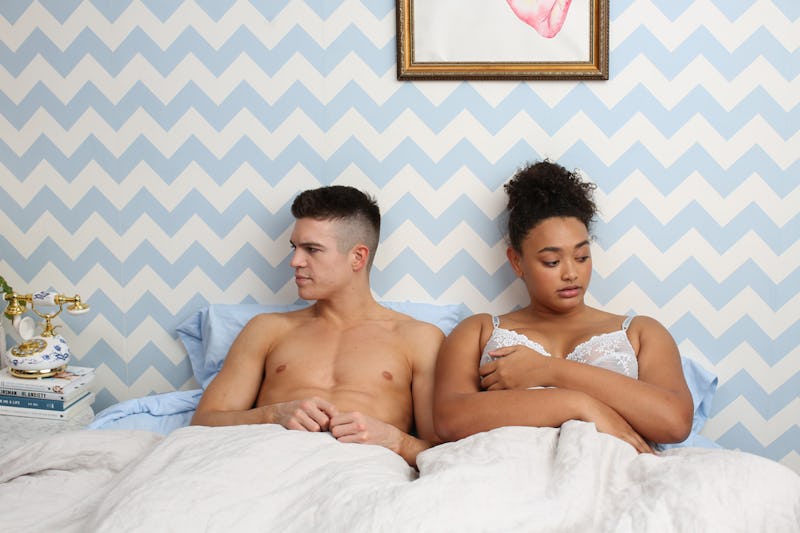 Ashley Batz/Bustle
As you may know, compatibility in various aspects of your relationship is super important for couples to last long-term. For instance, having shared values and expectations for the future are two very basic things you and your partner need to see eye-to-eye on. Having great physical chemistry is another and some even make it a point to date people with compatible zodiac signs. But according to experts, there's one really important thing that tends to get overlooked. In case you might not have known, intellectual compatibility in relationships is just as important to have as anything else.
"Intellectual compatibility is when both people are mentally stimulated by the same conversations," relationship coach and expert, Jenna Ponaman, CPC, tells Bustle. This doesn't necessarily mean you both need to have the same IQ level. It simply means that you both have the capacity to indulge in deep conversations that become mutually interesting for the two of you.
According to Ponaman, this is important to have because it will shed a light on how compatible you are in other areas of your relationship. "For example one person may be sexually compatible with their partner, but if they don't find them interesting on a more intellectual level, the ability to make this a thriving lasting serious relationship is slim," she says. In other words, it's really hard to make a relationship last if you and your partner have nothing to talk about.
So here are some signs that you and your partner may not be as intellectually compatible, according to experts.