7 Signs Your Partner Isn't Taking It Slow, They're Stringing You Along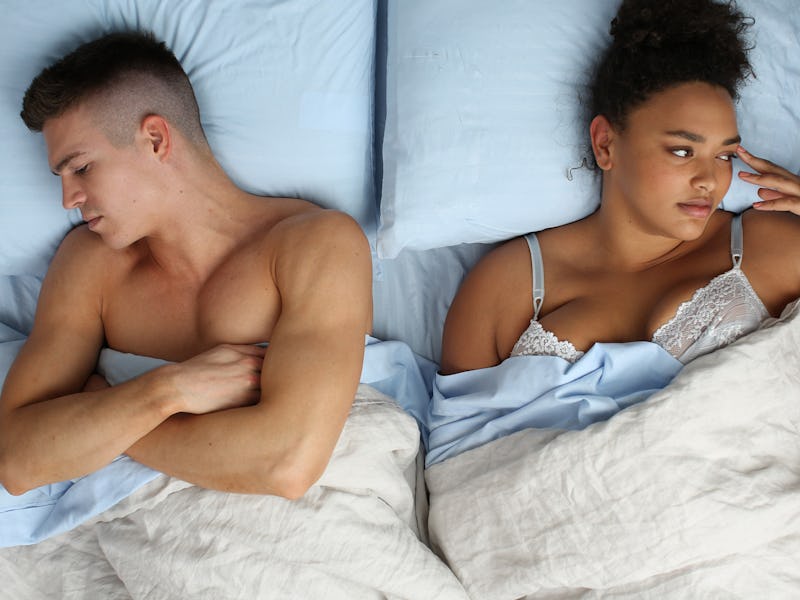 Ashley Batz/Bustle
"Taking things slow" can be one of the most annoying things you might hear when you're really excited about someone and you truly believe they're "The One." While there's nothing wrong with taking your time — it only becomes a problem when "taking things slow" turns into an excuse to keep you around. According to experts, there are ways to tell if your partner actually has intentions for the future with you or is just stringing you along.
"It's natural to take a new relationship slow," Dr. Venessa Marie Perry, Founder and Chief Relationship Strategist, tells Bustle. "But going too slow can be an indicator that the person isn't really into you and may be stringing you along."
While you shouldn't stress over relationship timelines, Dr. Perry says the first two to three months are really important. If a couple has been dating consistently with no major issues, your relationship is progressing at a good pace. If you've been dating for that long and you've only seen or talked to that person one or two times, that can be considered a bit slow.
"[...] after three to four months with minimal contact, it's time to make a decision to determine if this relationship meets your needs by talking with your partner to decide what's going on," she says.
Sometimes people really need to take things slow in order to know for sure if they're ready to commit to someone. Other times, people might just string you along with no intention of committing whatsoever. So here are some ways to tell the difference, according to experts.