7 Signs Your Partner's Relationship Baggage Is Holding Them Back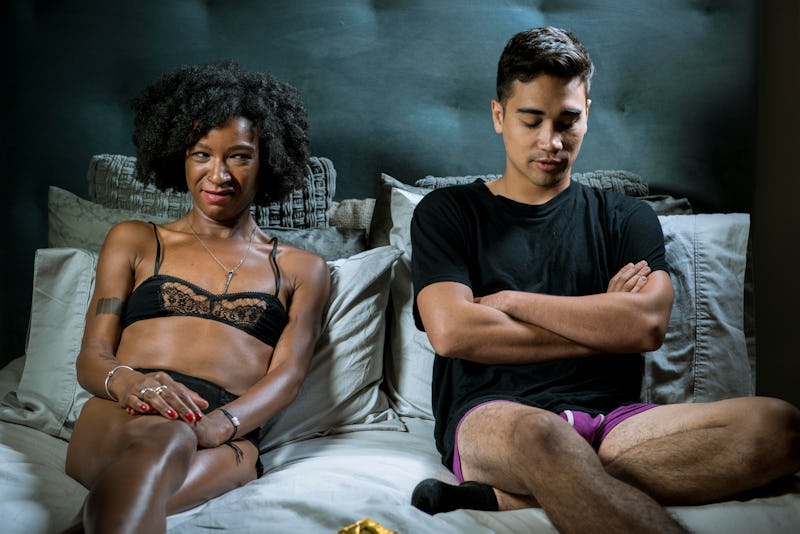 BDG Media, Inc.
One of the best things about being in a relationship with someone new is having a clean slate. There's so much potential for what your relationship can eventually become, that everything feels good. However, your smooth road to long-term relationship bliss can turn rocky when you realize that your partner is still holding on to baggage from a past relationship. According to experts, that baggage can prevent you from having that loving relationship you truly want.
"Regardless of how serious their previous relationship was, people are often unable to fully disconnect without sufficient time," Caleb Backe, Health and Wellness Expert for Maple Holistics, tells Bustle. "This is especially true when they experienced emotional trauma or heartbreak, which typically manifests itself in pathological skepticism and the unwillingness to be vulnerable and committed."
Unfortunately, Backe says, an inability to invest in your current relationship is not easy to resolve. In addition to taking time, it also requires significant open communication in order to tackle any underlying issues. If not, your partner might keep you at a distance until they're fully ready. When you've finally met someone that you're interested in pursuing a committed relationship with, waiting for them to become emotionally ready might be the last thing you want to do.
So here are some signs that your partner's last relationship is to blame for holding them back from fully committing to you, according to experts.