7 Subtle Signs Your Partner Is Still Missing Their Ex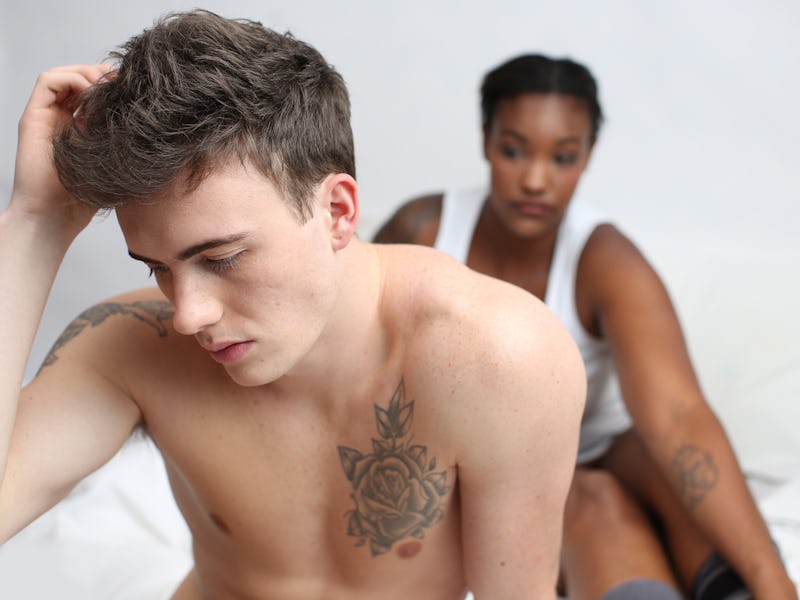 Ashley Batz/Bustle
When you're in a new relationship, it's no fun learning all about your partner's past romantic experiences, but it's especially frustrating when you start to suspect they're not over a person from their past. In these cases, it's useful to look out for some subtle signs your partner misses their ex. Although it's important to trust what your partner says, you don't want to be in a position where you end up getting hurt as a result of the feelings they might still have.
"Sometimes people harbor lingering feelings for an ex in a new relationship if [they] never got the closure they needed to move on and start fresh with someone new," relationship expert Vikki Ziegler tells Bustle. "When these wounds don't heal, they fester and will prevent you from fully investing 100 percent of your self in another person. Sometimes they will compare their ex to their current partner and even self sabotage their new relationship because they haven't made peace with their ex."
Instead of getting paranoid when you don't need to be, pay attention only to the telltale signs that your partner might not have moved on. Here are seven subtle signs your partner is still missing their ex, according to experts.