7 Signs Your Relationship Is Driven By Fear Instead Of Love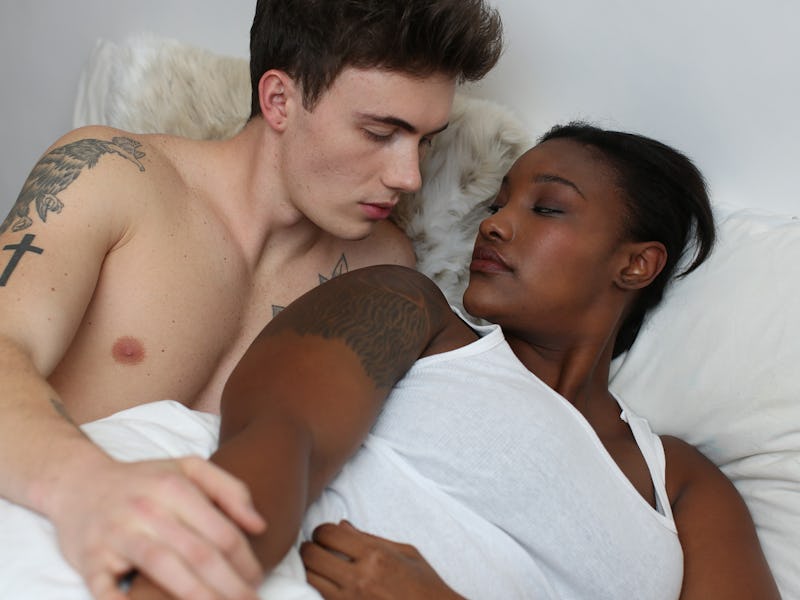 Ashley Batz/Bustle
What is the driving force behind your relationship? Is it love or is it actually fear? On the surface, the two may seem like completely different things. But according to experts, it's actually pretty easy to confuse them.
"When fear is your primary driver, you tend to create what you fear," Kimberly Friedmutter, life management expert and author of Subconscious Power: Use Your Inner Mind to Create the Life You've Always Wanted, tells Bustle. Basically, when you focus on something, especially something negative, you attract it. When this happens, the decisions you make in your relationship tend to support things that aren't necessarily true (i.e. the thing you fear), instead of things that are already in front of you (i.e. your relationship).
It's so easy to make choices out of fear. In fact, Laura Federico MS, LCSW, licensed clinical psychotherapist, tells Bustle, it's something that she sees in a lot of the clients she works with. "We are bombarded daily with messaging telling us that we need a partner, that we don't measure up, and that we aren't enough," she says. All of this outside and internal pressure, can make it pretty difficult for you to make healthier decisions from a more level-headed place. In doing so, you're less likely to be in a relationship that actually makes you happy.
Because it's easy to confuse the two, here are some things that can happen when your relationship is driven by fear and not love, according to experts.