7 Signs Your Relationship Isn't Over, It's Just Going Through Growing Pains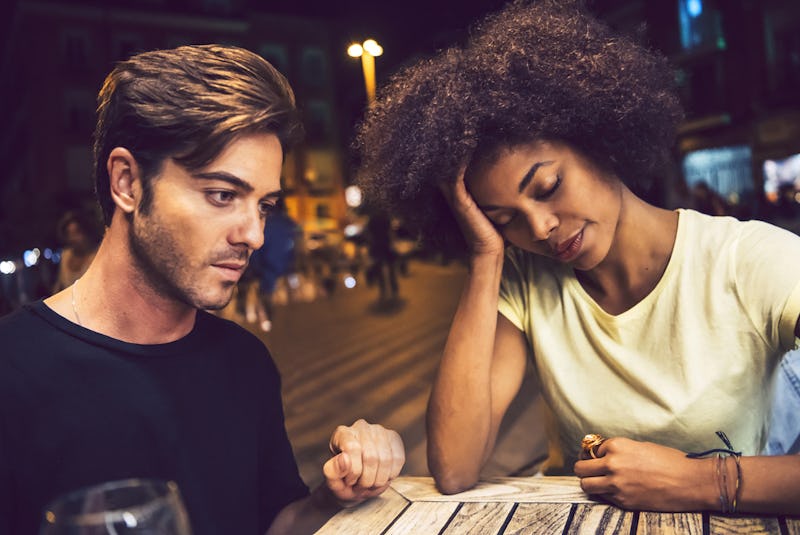 klublu/Shutterstock
As we all know, the blissful honeymoon phase of a relationship won't last forever. At some point, it should transition into something deeper and more meaningful. Unfortunately, that transition won't always be the easiest. If you've been experiencing more issues in your relationship after the honeymoon phase, experts say your relationship may be experiencing some growing pains.
"Growing pains are present everywhere in life," psychologist Kelsey M. Latimer, PhD, CEDS-S, founder of Hello Goodlife, tells Bustle. "We initially love something new at the start, but after about six months we start to question the big decisions we make."
For instance, once the honeymoon phase ends, you may discover small things about your partner that you don't really like. According to Latimer, growing pains are necessary for figuring out if these seemingly small things are dealbreakers or things you can work through.
Growing pains may be uncomfortable. But as Amy McManus, licensed marriage and family therapist, tells Bustle, it can be really beneficial for your relationship. "This is a phase during which couples often reach out to me for therapy," McManus says. "But for those couples who embrace the tough work necessary to get to the next phase, it's an extremely rewarding process,"
When things aren't going so well in your relationship, it can cause some concern. But don't worry just yet. Here are some signs your relationship isn't headed for a breakup, it's just going through some growing pains.