7 Signs Your Stomach Problems May Be From Mental Health Issues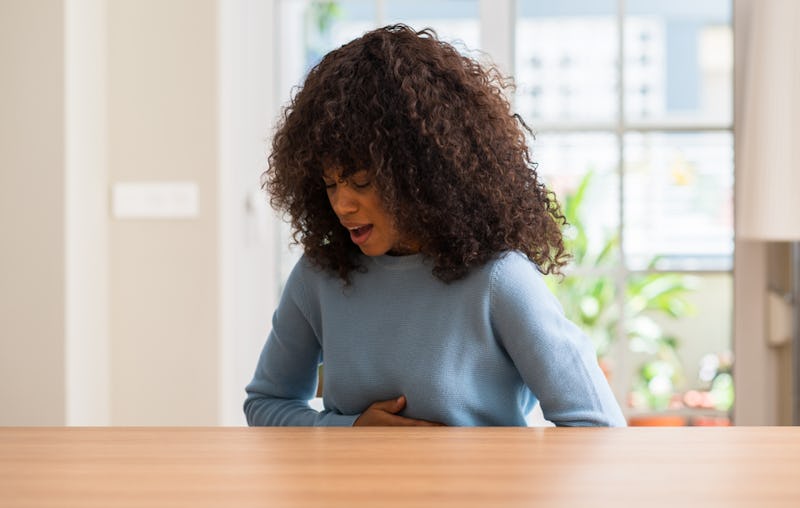 Aaron Amat/Shutterstock
There is little worse than having habitual stomach pain, especially if you aren't totally sure what causes it. And while you might have been to a doctor and even tried all kinds of common treatments from probiotic foods to Pepto Bismal, if your belly just continues aching, it could be a sign your stomach issues and mental health are related. And while that might seem strange or even nerve-wracking, rest assured that oftentimes what is going on mentally or emotionally for us ends up manifesting itself in the body through physical symptoms. There are definitely ways to both recognize this is what's going on, and ways to treat the issue, too!
As counselor Travis McNulty tells Bustle, stomach issues can often be considered your body's alarm system when it comes to what's going on with your mental health. "Your stomach is saying, 'I'm going to manifest your anxiety in a physical symptom,'" McNulty says. "Then you start producing excessive stomach acid since your body is tired and uncomfortable."
You can think of the pain as your body communicating to you, McNulty says. Then you have the opportunity to listen to your body and identify what might be causing some emotional and psychological suffering.
If this feels like it might ring true for you, consider some of the signs below that might indicate your stomach issues are a sign something deeper is going on.