7 Signs You're Totally Burnt Out — And What To Do About It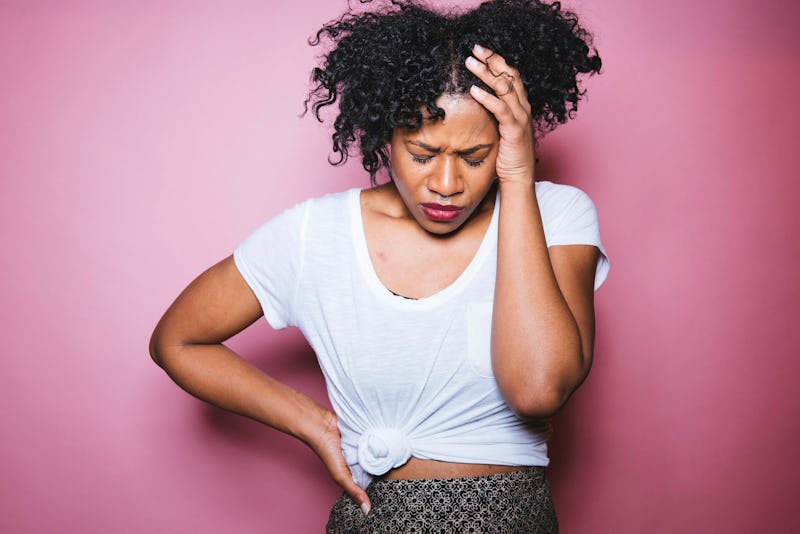 BDG Media, Inc.
Feeling stressed and overwhelmed? You're in good company. Myriad studies have reported that people in the U.S. work more than any other developed country. And, while working 24/7 is often touted as a badge of honor, it's not sustainable. Signs you're burnt out and need to practice more self-care can sneak up on even the most dedicated of employees. Because, you're not a robot. One of the best anecdotes about burnout is from writer Glynnis MacNicol, who wrote for Elle that when she looks back at her downward spiral into burnout the signs were obvious even though she couldn't see them at the time.
At one point she admitted she was so overwhelmed at work that she fantasized about leaving her job to be a garbage collector so she could escape the 24-hour news cycle. "I would sit at my desk, G-chat windows exploding, no less than 40 tabs open on my screen, my Blackberry within arms reach like a small tethered child or, perhaps more accurately, like a contraband substance, my television set tuned to the morning shows, and gaze out my window overcome by a sharp longing — a deep envy — of men who toss cans of refuse into a rumbling truck before continuing on to parts unknown. Parts free from the internet," MacNicol wrote. Sound familiar? These signs you're headed for burnout are your body's way of telling you it's time to put on the brakes ASAP.