If You're Doing These 7 Things, You're Comparing Your Partner To Your Ex Too Much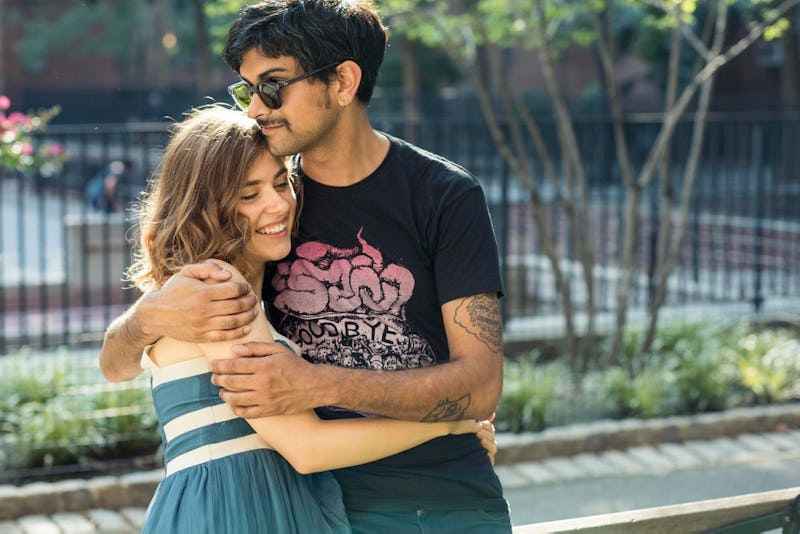 BDG Media, Inc.
Regardless of how deeply you feel for your current partner, you may find yourself thinking about your ex every now and then. It happens to the best of us and usually, there's really nothing to worry about. But it can become a problem if you start questioning your feelings for your partner and your relationship, without really having a solid reason as to why. According to experts, you may be comparing your partner to your ex without you even realizing it.
"There is a level of intimacy and comfort that comes over time in relationships," Lauren Gentile, Ph.D., licensed clinical psychologist and owner of Psych Wellness, tells Bustle. When you've been in a relationship with someone for some time, you've more than likely developed a level of closeness that's not typically there in the beginning stage of a new relationship.
When something triggers a memory of something that made you feel really happy and loved, it's not uncommon to dwell in those feelings. That's why thinking of your ex while you're with someone new happens even if you don't intend to. "People can get stuck comparing the feeling of comfort and closeness they experienced with an ex to their current partner, and feeling like the new relationship doesn't measure up," she says. It's important to recognize that it takes time to develop a certain level of intimacy. You can't really compare a new relationship to one that already had the chance to develop things like closeness and comfort over time.
So how do you know if you're comparing your partner to your ex? Here are subtle signs to look out for, according to experts.